Required information
In order for us to be able to accept your patient for review and treatment, referring GP's/Medical Specialists are required to provide the following detail in your referral.
Essential information
full name
address and phone numbers
date of birth
Indigenous status
referring GP details
health insurance details
preferred language and
interpreter requirements
Medicare number
mobility needs
BMI.
Referrer details
name, address and contact information
provider number
signature.
Referral details
date of referral
requested clinic
Gastroenterology
name of specialist to whom the patient is being referred (for MBS-billed clinic).
Clinical information
presenting problem and duration of symptoms
GP diagnosis or provisional diagnosis, if known
relevant medical history
relevant social history or special needs
current medications
allergies or warnings
physical examination results
management to date and response to treatment
past surgery.
Investigations and results
Referral reason and required investigations (essential with referral)
Dyspepsia
FBE; ESR; LFT's +/- Amylase
serological testing to confirm or rule out H.Pylori
Barium swallow if appropriate
previous scope reports (where available).
Weight Loss
FBE; U&E's; ESR; TFT's; Creatinine; LFT's; Fasting Glucose
MSU
previous scope reports (where available)
CXR +/- CT Abdo/pelvis (where appropriate).
Vomiting and Nausea (>2 Weeks duration)
FBE; U&E's; ESR; Creatinine; LFT's; Fasting Glucose
MSU and Urine HCG
previous scope reports (where available).
Non Acute Abdominal Pain – Upper
FBE; U&E's; LFT's; Lipase; Iron Studies; Inflammatory markers
H.Pylori Breath test
MSU
ECG
abdominal ultrasound
previous scope reports (where available).
Non Acute Abdominal Pain – Lower
FBE; U&E's; LFT's; Lipase; Iron Studies; Inflammatory markers
faecal MC&S
MSU and Urine HCG
results of PR examination
abdominal ultrasound +/- pelvic ultrasound +/- abdominal CT
previous scope reports (where available).
Altered Bowel Habits (with or without PR bleeding)
FBE; CRP; iron studies
coeliac serology if appropriate.
NOTE: if bloody diarrhoea and signs of dehydration are present refer to the emergency department
faecal MC&S, Ova and Parasites, FOBT, CDT (Essential with referral)
results of PR examination
history of bowel habits and nature of the stool
abdominal X-ray
previous scope reports (where available).
Iron Deficiency Anaemia
FBE; ESR, Iron Studies and Ferritin Levels
previous scope reports (where available).
PR Bleeding
FBE; CRP; Iron Studies
PR examination findings
previous scope reports (where available).
Liver and Hepatitis
NOTE: WMH does not have a liver specific clinic and the patient may be referred on as needed
Ferritin and iron studies
coeliac screen
IgG; IgM
serum lipids; Glucose
abdominal ultrasound.
IBD
NOTE: WMH IBD clinic works in conjunction with the St Vincent's IBD clinic. Patients requiring this service may be referred on.
ANA; SMA; AMA.
previous scope reports (where available)
coeliac screen
FBE; CRP.
Referral process
Please address the referral form to Gastroenterology Clinic and fax to the Outpatient Clinics on 03 8754 6710.
Step 1
​Essential referral content will be checked. You will be contacted if further information is required.
Acknowledgement of referral receipt will occur within eight working days.
Step 2
The referral will be triaged by the specialist areas according to clinical urgency.
This determines how long the patient will have to wait for an appointment.
Step 3
Patients with urgent conditions are scheduled to be seen within 30 days.
Patients with non-urgent conditions are given the next available appointment according to clinical need.
Both the referrer and patient are notified.
Immediate assessment criteria
Immediate assessment or admission criteria (not an exhaustive list)
Step 1: Check criteria for immediate assessment or admission.
Dysphagia with poor oral intake
Hematemesis
acute Melena
Haematochezia
bloody diarrhoea with signs of dehydration.
Step 2: Contact the Emergency Department Admitting Officer (AO) via the switchboard: 03 8754 3000.
Step 3: Follow up your phone call by faxing a referral to the emergency department including all relevant investigations to the number the Admitting Officer (AO) provides.
The clinical information provided in your referral will determine the triage category. The triage category will affect the timeframe in which the patient is offered an appointment.
If the condition requires immediate assessment or admission a referral to the Emergency Department (ED) should be attended to. Please refer the patient to the ED for clinical review.
Urgent (seen within 30 days of referral receipt)
The patient has a condition that has the potential to deteriorate quickly with significant consequences for health and quality of life if not managed promptly. Examples include:
Positive FOBT – Refer to the Rapid Access Colonoscopy Clinic
Strong suspicion of cancer
Subacute GI bleeding/PR bleeding
Severe Inflammatory Bowel Disease
Altered bowel habit
Iron deficiency anaemia
Significant weight loss/anorexia/vomiting
Abnormal liver function tests with associated jaundice
Non-urgent (seen within 365 days of referral receipt as clinically indicated)
The patient's condition is unlikely to deteriorate quickly or have significant consequences for the person's health and quality of life if specialist assessment is delayed beyond one month. Examples include:
Constipation
IBS
Dyspepsia in the young with no alarm features
Surveillance scopes
Chronic abdominal pain
Abnormal liver function tests
Contact details
Referral contact details
Werribee Mercy Hospital
Outpatient Clinics
300 Princes Highway
Werribee Vic 3030
Phone 03 8754 6700
Fax: 03 8454 6710
Clinics and services
Use these guidelines to refer patients for the following clinics and services: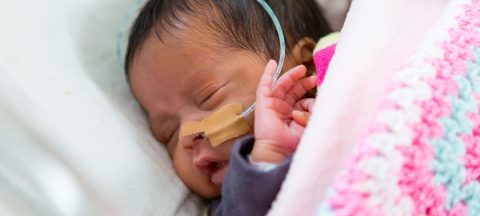 Donate to the Mercy Health Foundation
The Mercy Health Foundation supports programs to improve the health and wellbeing of those in need. Your donation makes a difference in hospitals, nurseries, aged care homes, and the general community.
Donate to the Mercy Health Foundation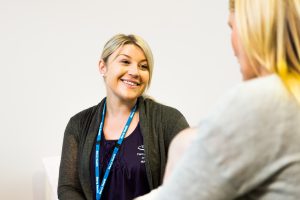 Providing feedback
We value feedback from the people we care for, including from your families, friends, carers, and our broader community. Find out how to register a concern, complaint or compliment, or make a suggestion for improvement at Mercy Health.
Providing feedback