Required information
In order for us to be able to accept your patient for review and treatment, referring GP's/Medical Specialists are required to provide the following detail in your referral.
Essential information
full name
address and phone numbers
date of birth
Indigenous status
referring GP details
health insurance details
preferred language and interpreter requirements
Medicare eligibility & number
mobility needs​
advanced care plan
medical power of attorney.
Referrer details
name, address and contact information
provider number
signature.
Referral details
date of referral
requested service

community based
rehab
complex care
pulmonary rehab
falls and balance
clinic
continence clinic.
Clinical information
presenting problem and duration of symptoms
GP diagnosis or provisional diagnosis, if known
relevant medical history
relevant social history or special needs
current medications
investigation results
allergies or warnings
physical examination results
management to date and response to treatment.
Referral process
Populate required information on the referral form then print and fax to 03 8754 ​​3281​.
Step 1
​Essential referral content will be checked. You will be contacted if further information is required.
If requesting an urgent review please include relevant detail and results.
Acknowledgement of referral receipt will occur within seven working days.
Step 2
The referral will be triaged by a specialist according to clinical urgency.
This determines how long the patient will have to wait for an appointment.
Step 3
Patients with urgent conditions are scheduled to be seen within 30 days.
Patients with non-urgent conditions are given the next available appointment according to clinical need.
Both the referrer and patient are notified.
Additional information
Care Provided and Eligibility Criteria
Community Based Rehabilitation (CBR)
Community Based Rehabilitation (CBR) offers multidisciplinary assessment and treatment to clients over the age of 16 who are disabled, frail, chronically ill or recovering from surgery or traumatic injury, to achieve and retain the best function possible. It is time limited and does not offer maintenance therapy or case management. The therapists and client set rehab goals together and then work toward achieving them through the rehab program. The service can be delivered in the center or at a person's home. Access to the service is prioritised according to clinical need. Generally single discipline referrals are not accepted, exceptions include high priority Speech Pathology and some Physiotherapy As a specialist physiotherapy service we also offer vestibular physiotherapy.
over 16yrs of age
achievable rehab goals
medically stable
reside in catchment area or have significant history with WMH. Those out of region will not have home visits or transport subsidies via taxis.
Complex Care
The Complex Care program is a short term care coordination service provided by multidisciplinary clinicians who supports people over 18 years of age with chronic disease and/ or complex needs to better understand and manage their health and social needs. The program provides goal-orientated strategies to self-manage their health including education specific to the client's medical condition.
moderate to severe chronic disease
significant complex and psychosocial needs
frequently present due to complex social, functional, psychological or environmental
needs who require short term care coordination.
Pulmonary Rehabilitation
This program helps improve the well-being of people who have a chronic respiratory disease. It is run over 8 weeks with clients attending twice a week for two hours (1 hour education/ 1 hour exercise) Pulmonary Rehab also benefits people who need lung surgery, both before and after surgery.
over 18 years of age
clients who have respiratory disease or an exacerbation of or complications of chronic respiratory disease
a current LFT is required.
Falls and Balance Clinic
specialist physiotherapy and occupational therapy assessment
information on appropriate falls prevention measures
eight weeks physiotherapy program.

adults who have experienced falls or near misses and reside in the Wyndham council
area.
prioritise those who have had an injurious fall requiring medical attention/hospitalisation or those who have fallen twice or more without sustaining significant injury in the past 12 months.
clinic also appropriate for those reporting significant fear of falling that is impacting on activities of daily living and/or restricting access to the community.
Continence Clinic
Multidisciplinary team of continence clinicians ( continence nurse advisor, continence physiotherapist) who assess, develop management plans and work with adults with urinary and faecal continence issues and pelvic floor related issues
Additional information required on referral:
has patient been seen by anyone for this problem before e.g. urologist, RWH?
is the patient on any medication/ creams for this problem?
has the patient had surgery for this problem?
Adults with bladder, bowel or pelvic floor associated issues e.g. incontinence of urine or faeces,
frequency
urgency
nocturia
constipation
prolapse
pelvic pain
failed trials of void
pain with voiding or defecation
voiding dysfunction.
Continence aid funding
Residential in Reach Service
The objective of RIR services is to provide assessment and management (in appropriate circumstances) of acute medical conditions that would otherwise result in  a resident of a residential aged care service (RACS) unnecessarily presenting to an emergency department or being admitted to hospital. RIR services are not intended to replace or substitute for the care that the resident's doctor or RACS has responsibility for providing.
Clients have to be a resident of a recognised Aged Care Facility within the Werribee Mercy Hospital catchment area. Referrals may include (but not limited to):
wound advice – acute only
PEG tube issues
IDC issues (including routine changes for males)
subcutaneous fluids and dehydration management
intra-venous Antibiotics
medical assessment when GP not available and resident at risk of hospital transfer
GP seeking hospital-type treatment in the facility i.e. HITH
assistance with Advanced Care and end of life care planning.
Contacts
In case of emergency, call 000
Health Independence Program
Health Independence Program
Phone numbers:

Phone number:

03 8754 3281

Email address:

HIPIntake@mercy.com.au

Website:

Health Independence Program (HIP)

Opening hours:

Monday–Friday, 8am–4.30pm

About:

We consult face-to-face, over the phone or via email during business hours. After hours, you can leave a message on our answering machine or send an email.
Clinics and services
Use these guidelines to refer patients for the following clinics and services: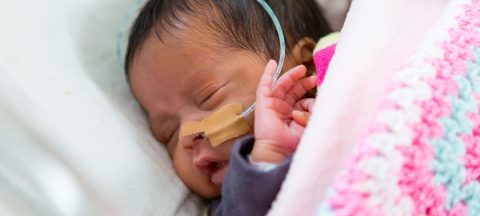 Donate to the Mercy Health Foundation
The Mercy Health Foundation supports programs to improve the health and wellbeing of those in need. Your donation makes a difference in hospitals, nurseries, aged care homes, and the general community.
Donate to the Mercy Health Foundation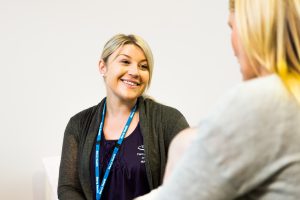 Providing feedback
We value feedback from the people we care for, including from your families, friends, carers, and our broader community. Find out how to register a concern, complaint or compliment, or make a suggestion for improvement at Mercy Health.
Providing feedback