Required information
In order for us to be able to accept your patient for review and treatment, referring GP's/Medical Specialists are required to provide the following detail in your referral.
Essential information
full name
address and phone numbers
date of birth
Indigenous status
referring GP details
BMI
health insurance details
preferred language and interpreter requirements
Medicare eligibility & number
mobility needs​.
Referrer details
name, address and contact information
provider number
signature.
Referral details
date of referral
requested clinic Surgical
name of the specialist to whom the patient is being referred (for MBS-billed clinic)
Clinical information
presenting problem and duration of symptoms
GP diagnosis or provisional diagnosis, if known
relevant medical history
relevant social history or special needs
current medications
required investigation results
allergies or warnings
physical examination results
management to date and response to treatment
patients over 74 years of age must provide an ECG with referral
past surgery.
Investigations and results
Referral reason and Required Investigations (essential with referral)
Diagnosed malignancies
recent FBE; ESR; LFT's
any urgent cases need to be referred to the emergency department
relevant x-rays/CT scans.
Liver lesions
recent FBE; U&E's; ESR; TFT's, LFT's
ultrasound
CXR +/- CT Abdomen/pelvis.
Recent significant unexplained weight loss
recent FBE; U&E's; ESR; LFT's
recent ultrasound scans.
Gallstone with symptoms of cholangitis, acute cholecystitis or biliary pancreatitis
recent FBE; U&E's; lipid profile; Creatinine
recent CT scan if available.
Uncomplicated Hernias
immediate cases (Acutely incarcerated or obstructed) please refer to the emergency department
all non-urgent cases refer to surgical Outpatients
recent FBE; U&E's LFT
abdominal ultrasound +/- CT scan if present.
Skin conditions including but not limited to ganglia, Lipomas, sebaceous cysts and minor skin lesions
wound swabs if indicated
ultrasound of lesions +/- CT scan if malignancy is suspected.
Thyroid Masses
FBE; TFT
ultrasound or CT thyroid
FNA solitary nodule after imaging.
Adrenal Masses
fine cut CT
serum K+
urinary catecholemines
recent EFT; U&E; blood glucose for diabetics
consider FBE.
Acute painful leg ulcers
any urgent cases refer to the emergency department
recent FBE, U&E.
Acute painful leg ulcers
ultrasound +/- CT scan
ECG.
Benign lumps
Diagnosed GI abnormality
ultrasound +/- CT scan
recent FBE; U&E; HB.
Dyspepsia and /or dysphagia associated with weight loss and or anaemia
recent FBE; U&E; HB
ultrasound +/- CT scan.
Known gallstones with ongoing biliary colic
acute cases to be seen in the emergency department
recent FBE; U&E; LFT
recent ultrasound +/- CT scan.
Gall bladder mass/ recurrent cholecystitis
recent FBE;U&E
MSU
ultrasound.
Chronic Pancreatitis
recent FBE;U&E
recent ultrasound
consider CT scan.
Carpel Tunnel
nerve conduction test
relevant x-rays/ scans.
Referral process
Please address the referral to Dr Shaukat Esufali, Surgical Clinic and fax to the Outpatient Department on 03 8754 6710
Step 1
​Essential referral content will be checked. You will be contacted if further information is required.
If requesting an urgent review please include relevant detail and results.
Acknowledgement of referral receipt will occur within eight working days.
Step 2
The referral will be triaged by a specialist according to clinical urgency.
This determines how long the patient will have to wait for an appointment.
Step 3
Patients with urgent conditions are scheduled to be seen within 30 days.
Patients with non-urgent conditions are given the next available appointment according to clinical need.
Both the referrer and patient are notified.
Immediate assessment criteria
Immediate assessment or admission criteria (not an exhaustive list)
Step 1: Check criteria for immediate assessment or admission.
acute abdomen requiring immediate surgical intervention
unexplained/severe PR bleeding and/or anaemia
acute abnormalities in investigation findings requiring urgent surgical intervention
acute onset of abdominal pain not controlled by analgesia
any changes to aneurysm (abdominal or aortic) please refer to Alfred Hospital
acute cholecystitis, cholelithiasis
any condition requiring urgent surgical interventions
threatened cervical airway obstruction
diverticulitis with systemic sepsis
large bowel obstruction and acute small bowel obstruction
obstructive Jaundice
diagnosed GI tract malignancy
confirmed or suspected colorectal cancers
malena
acute pancreatitis
complicated hernias
acute, severe biliary pain
cachexia
breast malignancy/lumps
acute DVT.
Step 2: Contact the Emergency Department Admitting Officer via the switchboard: 03 8754 3000.
Step 3: Refer the patient to the Emergency Department. All urgent cases needs to be sent via MIA.
The clinical information provided in your referral will determine the triage category. The triage category will affect the timeframe in which the patient is offered an appointment.
If the condition is required immediate assessment or admission a referral to the Emergency Department (ED) should be attended to. Please refer the patient to the ED for clinical review.
Urgent (seen within 30 days of referral receipt)
The patient has a condition that has the potential to deteriorate quickly with significant consequences for health and quality of life if not managed promptly. Examples include:
Positive FOBT – Refer to the Rapid Access Colonoscopy Clinic
diagnosed malignancies
liver lesion on imaging
new onset dysphagia
recent significant unexplained weight loss
gallstone with symptoms of cholangitis, acute cholecystitis or biliary pancreatitis
obstructive jaundice
intra-abdominal mass for investigation
goitre
thyrotoxicosis
thyroid nodules for investigation
adrenal mass for investigation
breast lumps
previous positive screening for repeat Endoscopy
carpel tunnel with  severe nerve involvement.
Non-urgent (seen within 365 days of referral receipt as clinically indicated)
The patient's condition is unlikely to deteriorate quickly or have significant consequences for the person's health and quality of life if specialist assessment is delayed beyond one month. Examples include:
following cholecystitis
recurrent biliary colic
persistent reflux poorly controlled with medications
colonoscopy for CA screening
conditions requiring gastroscopy/endoscopy
chronic perineal fistulas
haemorrhoids
anaemia for investigation
varicose veins
uncomplicated hernias
benign skin lesions
carpal tunnel with uncomplicated or no nerve involvement
triger finger
most lumps and ganglions.
Contacts
In case of emergency, call 000
Outpatient Clinics - Medical/Surgical
Outpatient Clinics - Medical/Surgical
Phone numbers:

Phone number:

03 8754 6710

Website:

Outpatient access

About:

Call this number for:
· Appointment questions
· Referral questions
· You want to speak to a nurse about why you are coming to see the specialist
· You want to change your appointment
· You want to tell us you no longer need your appointment
Clinics and services
Use these guidelines to refer patients for the following clinics and services: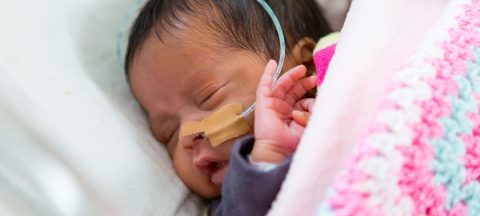 Donate to the Mercy Health Foundation
The Mercy Health Foundation supports programs to improve the health and wellbeing of those in need. Your donation makes a difference in hospitals, nurseries, aged care homes, and the general community.
Donate to the Mercy Health Foundation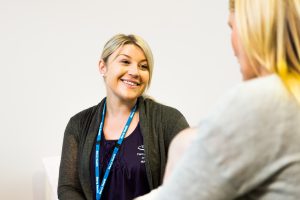 Providing feedback
We value feedback from the people we care for, including from your families, friends, carers, and our broader community. Find out how to register a concern, complaint or compliment, or make a suggestion for improvement at Mercy Health.
Providing feedback