Mercy Health O'Connell Family Centre is one of three early parenting centres in Victoria. We run residential, day and community programs working with families with children from birth to four years of age. We are a publicly funded facility.
Your child's early years are important in their development. We understand it can be hard work and tiring. However, this can also be one of your most rewarding times as a parent. We want to help you learn more about being a parent and how you can help your child develop.
We offer the following services for families:
Families are referred to the centre by health professionals or community providers. Partners are encouraged to attend the programs. There is a wait list for all of our services.
Our clinical team consists of maternal and child health nurses, nurses, midwives, enrolled nurses, early childhood workers, a psychiatrist and a psychologist.
There are admission criteria for our programs, and some families may not be able to come to our services. If this is the case, you will be given information on other places to get help.
PlaySteps and Circle of Security Programs
Unfortunately due to covid19 restrictions we are unable to provide these programs at this stage.
Day Stay Program
Our Day Stay Program provides support and education over one day. The program aims to enhance your parenting capacity and improve your skills. The program is held every week.
Families need to be referred by a health professional or a community provider. After we receive your referral, your needs will be assessed and you will be offered the program that suits you best.
Residential Program
The Residential Program gives you the chance to work through various issues that are worrying you and may be affecting your parenting. The program involves a four-night stay for families. You will be responsible for all aspects of your child or children's care during your admission. You will be supported by staff to help you make changes and build your confidence.
Families must be referred by a health professional or a community provider to participate in the Residential Program.
During the program a number of educational sessions are held on the following topics:
normal infant and child development
toddler behaviour
self care
sleeping and child cues
emotional wellbeing
reading activities with your child
play sessions and fun activities.
We also offer Wednesday play activities for you, your partner and child.
A Babies, Blokes and BBQ session designed just for dads is held on Wednesday evening. Fathers are encouraged to attend.
Services for professionals
We offer placements for postgraduate university students in maternal and child health studies. Other postgraduate student placements may be offered after consultation.
Getting here
O'Connell Family Centre
6 Mont Albert Road
Canterbury Victoria 3126
We are located on the corner of Mont Albert Road and Parlington Street. Entry via Parlington Street.
There is a ramp to enter the building. Please note the doors to reception are not automatic. Staff can help you through the doors if required. There are no steps once you are inside the building.
Parking availability
Parking is available at front of the centre.
There is accessible car parking available close to the main entrance for people who hold a disability parking permit.
There is no cost for parking.
Taxis
Taxis can be called if needed.
Visitor information
Open hours
Mercy Health O'Connell Family Centre is open Monday to Friday.
After hours access
Reception closes at 5pm. Staff will open the door after hours.
General visiting hours
There are no set times for visitors during your stay. To get the most out of the program, we suggest minimising the number of visitors you have.
Additional support services available
You will be given a list of support services most suited to your personal circumstances when you go home.
Contacts and information
Contact us
Reception
Phone numbers:

Reception
03 8416 7600
Monday – Friday 8:30am-5pm.
You are able to leave a voicemail message when the office is closed.




Phone number:

03 8416 7650
Other helpful contacts
NURSE-ON-CALL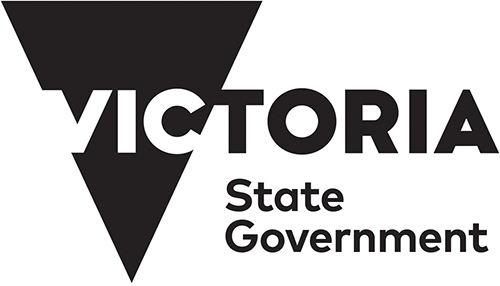 Phone numbers:

Website:

NURSE-ON-CALL - health.vic

About:

NURSE-ON-CALL is a phone service that provides immediate, expert health advice from a registered nurse.

If you think your situation is an emergency, you should always call 000 or go to an emergency department at a hospital.

Call for the cost of a local call from anywhere in Victoria for health advice 24 hours a day (calls from mobile phones may be charged at a higher rate).

NURSE-ON-CALL puts you directly in touch with a registered nurse for caring, professional health advice around the clock. You may need us when:

– you or someone you're caring for is feeling unwell
– you are not sure if you should seek medical help
– you're away from home or situated a long way from medical help
– you simply want advice or information about health services in your area.

What happens when I call for advice?
Step 1 – a registered nurse will answer your call and collect some basic details.

Step 2 – the nurse will then ask you a series of questions about your symptoms and other issues relating to your health.

Step 3 – at the end of the call the nurse may suggest ways you can care for yourself, advise you to contact a GP or, in the event that your condition is very serious, transfer the call to 000. Note that nurses do not provide a full diagnosis of your symptoms.

NURSE-ON-CALL uses the most up-to-date health information available, giving you and your family the highest quality advice. All information you provide remains confidential and records are fully secure.
Maternal and Child Health Line
Maternal and Child Health Line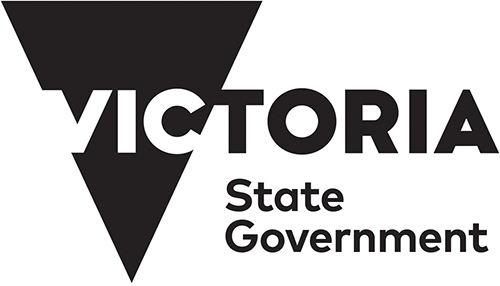 Phone numbers:

Maternal and Child Health Line
13 22 29
24 hours a day, 7 days a week


Email address:

mchline@edumail.vic.gov.au

Website:

Maternal and Child Health Line

About:

The Maternal and Child Health (MCH) Line is a statewide telephone service av​ailable every day of the year for​​ Victorian families with children from birth to school age.

Maternal and child health nurses can provide information, support and guidance regarding a range of issues including child health, nutrition, breastfeeding, maternal and family health and parenting.
Parentline
Phone numbers:

Parentline
13 22 89
8am to midnight, 7 days a week.


Website:

parentline

About:

Parentline is a confidential and anonymous phone counselling service for parents and carers of children and teenagers in Victoria. We offer counselling, information and support around a range of parenting issues.
Lifeline
Phone numbers:

Lifeline
131 114
24 hours, 7 days a week


Website:

lifeline.org.au

About:

Lifeline is a national charity providing all Australians experiencing a personal crisis with access to 24 hour crisis support and suicide prevention services.

What happens when you call 13 11 14
Our trained Telephone Crisis Supporters will answer your call and:

Listen to your situation
Provide immediate support
Assist to clarify options and choices available to you
Provide you with referral information for other services in your local area.
Your call will be answered as soon as possible by the next available crisis supporter. If your call isn't answered straight away, it means we are experiencing high demand for our service and helping other Australians in need.

Please stay on the line or call back later.

If you are in immediate danger call 000.
Mental Health Advice Line
Mental Health Advice Line
Phone numbers:

About:

For the cost of a local call from anywhere in Victoria. Calls from mobile phones may be charged at a higher rate.
Griefline
Phone numbers:

Website:

griefline.org.au

About:

GriefLine listens, cares and supports people experiencing loss and grief, at any stage in life.

We manage Australia's only dedicated loss and grief national telephone counselling service. We provide anonymous support and specialist counselling services to individuals and families. All calls are confidential and are free.

Our volunteer counsellors undergo robust training and are professionally supported by GriefLine.
O'Connell Family Centre
6 Mont Albert Road
Canterbury Victoria 3126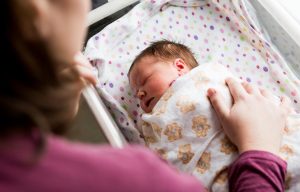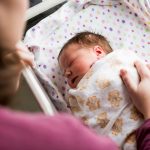 Last reviewed October 17, 2017.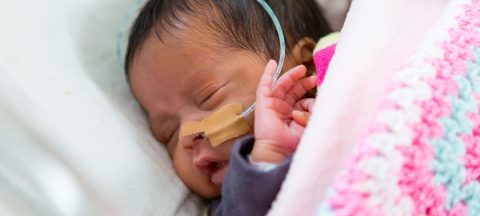 Donate to the Mercy Health Foundation
The Mercy Health Foundation supports programs to improve the health and wellbeing of those in need. Your donation makes a difference in hospitals, nurseries, aged care homes, and the general community.
Donate to the Mercy Health Foundation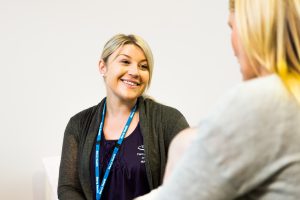 Providing feedback
We value feedback from the people we care for, including from your families, friends, carers, and our broader community. Find out how to register a concern, complaint or compliment, or make a suggestion for improvement at Mercy Health.
Providing feedback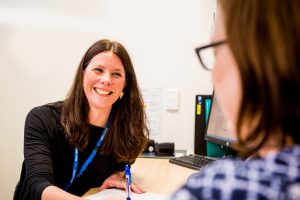 Work for Mercy Health
Midwife and nurse roles are available. Find out about life and work at Mercy Health and apply today!
Work for Mercy Health