Residential stay programs
Locations:
Our four-night residential program runs from Monday afternoon to Friday morning. In that time, a multidisciplinary team supports you to develop goals to work through issues that are worrying you and may be affecting your parenting. Discharge time is Friday 9am.
Residential stay programs
O'Connell Family Centre
6 Mont Albert Road
Canterbury Victoria 3126
Overview
Each week, 8 families are admitted to the Mercy Health O'Connell Family Centre. The centre is a communal setting with shared dining and play spaces. Covid safe practices are in place to keep everybody safe. All families are allocated two rooms: a parents' room and child's room.
We help you develop a care plan to work towards the changes you want to make and build your confidence as a parent. Your plan will be reviewed daily in collaboration with you. Each nurse cares for three or four families per shift.
While you are staying with us you are responsible for the care of your children.
Helpline Support:
Maternal and Child Health Line
13 22 29
A 24-hour telephone service for families of children aged from birth to school age.
Australian Breastfeeding Association
1800 686 268
A 24-hour breastfeeding helpline providing mother to mother breastfeeding support.
National Perinatal Anxiety and Depression Help Line
1300 726 306
Support and information on anxiety and depression before and after the baby is born. Operating Monday to Friday 10am–5pm.
Lifeline Australia
13 11 14
A 24-hour service providing crisis and suicide prevention services.
Men's Line
1300 726 306
A 24-hour service providing professional telephone support, online support and information for men.
beyondblue
1300 22 4636
A 24-hour service providing information and support to achieve best possible mental health.
Parent Line
1300 30 1300
Provides phone counselling, information and referral service, operating seven days a week from 8am–10 pm.
Getting here
Find us at:
O'Connell Family Centre
6 Mont Albert Road
Canterbury Victoria 3126
For more information on getting here, visit O'Connell Family Centre .
How can people get access?
All families require a referral by a health professional to access our services.
Opening hours
Reception hours are Monday to Friday, 8.30am–5pm
Your appointment
What to do before
Please think about any parenting challenges you have and identify some goals you would like to work towards during your stay.
What to bring
Please bring the following items:
completed administration forms, which are emailed to you prior to admission
Medicare card
your family's medications in a snap-lock bag and a letter from your GP listing any prescription medications you take
Child Health Record book
clothing and toiletries for all family members attending, including appropriate night wear
disposable nappies and nappy bags
sunscreen and hats for outdoor play
personal items to help comfort your child, for example, a dummy or a special toy
a play mat
a pram or stroller.
Please bring the following items if you, or your child, use them:
breastmilk expressing equipment
formula and bottles if required (we provide microwave steriliser bags)
a sipper cup
any special food you or your family may eat.
You may also wish to bring:
your favourite snacks
a familiar meal for your children for the first night, to help them settle in for the week
a notebook to record details of your stay.
What to expect on the day
Our four-night residential program runs from Monday afternoon to Friday morning
More information
Team Composition
Throughout your stay with us, you will be supported by a multidisciplinary team including:
maternal and child health nurses
nurses and midwives
enrolled nurses
early childhood workers
psychiatrists
psychologists
a men's group facilitator.
Discharge information
Discharge time is Friday 9am
For health professionals
Residential Programs work with families to:
increase parenting skills and confidence, in turn helping families raise and protect their children
provide services that are individual and culturally sensitive in meeting family and parenting needs
promote community and professional awareness of caring for and nurturing the needs of young children
help families function independently within their own communities by developing connections with other services.
Procedural information
Dads, partners or other carers are encouraged to participate in the program.
If family members or attendees are taking prescription medications, you must provide a list of medications from your GP upon admission. Please note, we do not stock any medications on site.
How to prepare the patient
We are a public hospital. The only cost is a nappy disposal service fee. This is $30 per week for one child or $45 for two children in nappies, payable by cheque or cash. Please note we do not have credit card facilities available.
Families will be sent a list of what to bring during their stay with us.
What/when you should refer to us
You should refer families to this service if you identify issues that are impacting on their parenting capacity. These issues may include:
difficulty adjusting to parenting and family relationships
difficulty adjusting socially and emotionally
feeding and nutrition challenges
growth and development challenges
behavioural challenges
general parenting skills including sleep and settling challenges
managing multiple births (for example, twins or triplets).
What/when you should not refer to us
We are not a crisis service or an inpatient mental health service. Clients referred to us may wait one-to-three months from receipt of referral until service delivery.
There is high demand for a residential stay for families who are experiencing challenges and wait times for this service can be lengthy. We ask that families who may be able to be assisted by other community services be directed to those supports first.
Residential stay programs
6 Mont Albert Road
Canterbury Victoria 3126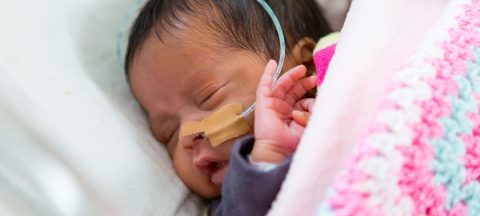 Donate to the Mercy Health Foundation
The Mercy Health Foundation supports programs to improve the health and wellbeing of those in need. Your donation makes a difference in hospitals, nurseries, aged care homes, and the general community.
Donate to the Mercy Health Foundation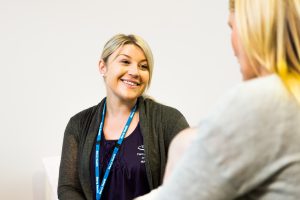 Providing feedback
We value feedback from the people we care for, including from your families, friends, carers, and our broader community. Find out how to register a concern, complaint or compliment, or make a suggestion for improvement at Mercy Health.
Providing feedback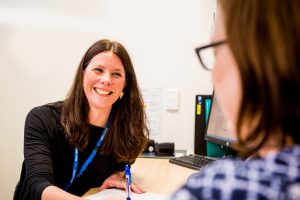 Work for Mercy Health
Midwife and nurse roles are available. Find out about life and work at Mercy Health and apply today!
Work for Mercy Health