Residential Stay programs
Locations:
Whittlesea Early Parenting Centre (WEPC) is an Early Parenting Centre (EPC) supporting parents with strategies for achieving their parenting goals in areas such as sleep and settling, child behaviour and parent and child health and wellbeing.
WEPC's residential program is a 24 hour multi-day intensive early parenting program. The residential program runs for two-four nights between Monday morning and Friday morning.
Each family will be given an individual admission day and time for arrival based on their needs.
When going home, day discharge time is no later than 9am.
Residential Stay programs
O'Connell Family Centre
6 Mont Albert Road, Canterbury, VIC
Canterbury Victoria 3126
Overview
Please find some key information on the Residential Stay Program below:
Each week, up to ten families are admitted to WEPC
The centre is a communal setting with shared dining and play spaces
All families are allocated a suite with a parent's bedroom, child's bedroom, ensuite and balcony
The residential service will assess your family's needs, and developing a care plan in partnership with your family that aims to meet those needs, goals and preferences
The program is a mix of group sessions and individual support, enabling parents to work towards their identified goal/s
Each staff member cares for three or four families per shift
While you are staying with us, you will be responsible for care of your child/children. Staff will guide, support and provide individualised care while acknowledging that you are the expert when it comes to your own child.
All Mercy Health facilities are smoke, alcohol and drug-free
Families will be supported to transition out of the program with links to maternal health, child health services and other community services.
WEPC is a public service. The only cost for the residential program is a nappy disposal service fee at the rate of $10 per day during your admission. We prefer payments by EFTPOS but can accept cash.
Getting here
Find us at:
O'Connell Family Centre
6 Mont Albert Road, Canterbury, VIC
Canterbury Victoria 3126
For more information on getting here, visit O'Connell Family Centre .
Location details
Corner of Mont Albert Road and Parlington Street. Car park entrance is from Parlington Street.
How can people get access?
All families require a referral by a health professional to access our services.
Opening hours
Reception hours are Monday to Friday, 8.30am–5pm
Your appointment
What to do before
After we receive your referral, an assessment and intake staff member will call you to discuss your referral and ask some further questions.
You will be sent an email with the start date of your Residential Program and more information about what to expect during your stay
You will be sent some forms in the post that you need to fill in and bring with you on your admission day.
Before you come in
Before you attend our Residential Program, it is important that all family members are well enough to participate in the program. Please notify us if your family are unwell in the seven days prior to admission. This helps us prevent the spread of infections at the centre. If you, or a member of your family, become unwell on the day of the program please let us know. If you are unable to attend, your booking will be rescheduled
Allergies
Please inform us if you or your child has an allergy to food or any other substance before you come to the WEPC. If you or your child needs an allergy management plan or an EpiPen, please bring it with you. WEPC has a nut minimisation policy. For the safety of everyone in our care, please do not bring any nut products to the O'Connell Family Centre.
Food at WEPC
We provide all meals for you and your child during your stay, if your partner stays overnight they are welcome to use the self-serve breakfast items but unfortunately we can't provide other meals.
Please order your meals prior to admission. It is really important that you let us know what food you don't eat. We ask you this question when we speak to you the week before your admission. For example, if you are a vegetarian or you don't eat eggs we need to have this information so we can order the right food for you and your family.
We will do all we can to meet your food needs/preferences. However, we are a public facility and are limited in our choices/options. If you have specific needs/preferences, please bring some food from home.
Children under 12 months are offered fresh vegetables which can be microwaved. They will also be offered pre-packaged and frozen pureed baby food. If this does not suit your family, please think about bringing in some food from home. We have fridges, freezers and microwaves available. There are no cooking facilities at the centre.
WEPC also supplies these food / snack items:
Milk (full cream milk, light milk, soy milk and lactose free milk)
Bread (white bread, wholemeal bread, fruit toast and English muffins)
Eggs, cheese slices, pikelets, microwave rice, tinned tuna, cereal, dry biscuits, baked beans and yoghurt are available in the client fridges and on the main kitchen bench
Berries and an avocado will be placed in your allocated fridge box for you to use as you would like during your stay
Nepresso coffee machine
The centre has a Nespresso coffee machine available for clients to use during their admission to WEPC
We do not provide coffee pods, but you are very welcome to bring standard Nespresso or Nespresso compatible pods to use during your stay at OFC
There is instant coffee available as well.
You may also wish to bring:
A familiar meal for your child for the first night to help them settle in for the week
Your child's favourite snack/s
What to bring
What you will need to bring:
Medicare card
Your family's medications in a zip lock bag
A letter from your GP listing your prescription medications and your current dose of each medication
Child health record book (Green Book)
Cot sheets and linen for your child's sleeping needs – what your baby normally sleeps with, for example wraps, blanket or sleeping bag (no weighted sleeping bags or blankets)
Play mat for the floor
Drink bottle for yourself
Child's sipper cup if required
Your child's favourite toys
Crayons, pencils and textas if appropriate for your child
Clothing and toiletries for you and your child, including appropriate night wear for all family members
Disposable nappies, wipes and nappy bags (cloth nappies cannot be used at OFC)
Sunscreen and hats for outdoor play (October-April)
Warm and wet weather gear for outdoor play (May–September)
Personal items to help comfort your child such as a dummy or special toy
Breastmilk and breast pump if required
Formula and bottles if required
Pram or stroller
A notebook, if you wish to record details of your stay.
What to expect on the day
The Residential Program runs for two-to-four nights.
We are a public service. The only cost is a nappy disposal service fee of $10 per day of admission, payable by cash or EFTPOS
More information
Team Composition
The multidisciplinary team working in the Residential Program are:
Maternal and child health nurses
Registered nurses and midwives
Early parenting practitioners
Psychiatrists
Psychologists
What questions should you ask
When you are admitted, you will be asked to sign some documents, including privacy and public hospital admission forms. Staff will discuss what each form means for you. Each staff member cares for two or three families.
You will be responsible for the care of your children while participating in the program. Our staff will guide, support and provide individualised strategies, with an understanding that you are the expert when it comes to your own child.
Discharge information
You will be given a written summary of your Residential Program to take home.
Additional support
After discharge from the Residential Stay Program you will be referred back to your community supports like your maternal and child health nurse or GP for ongoing care.
Who to call if you have concerns afterwards
Please call your maternal and child health nurse, GP or your other community health professionals for support after discharge.
For health professionals
Early Parenting Centres (EPCs) strive to support happy, healthy, safe and thriving babies and toddlers by promoting the parent-child relationship, and equipping parents with strategies to achieve their parenting goals.
These goals are often in areas such as sleep and settling, child behaviour, and parent and child health and wellbeing. EPCs recognise that the health and wellbeing of the primary caregiver, and whole family is vital to children's development and outcomes. EPCs provide specialist support for Victorian families with children's aged up to four.
Procedural information
Referrals to WEPC can be from a health professional or the family can self-refer and complete the referral from themselves.
How to prepare the patient
All families who have been referred to us receive a phone call from an Assessment and Intake Team. This is when a risk assessment screening is carried out.
Early Parenting Centres provide a short-term intervention service for families and as such, we are unable to provide ongoing support after discharge. Families are referred back to their community providers once discharged.
What/when you should refer to us
The Residential Stay Program will benefit parents who have challenges with
Becoming a parent
Feeding issues
Sleep and settling
Managing multiple births, e.g. twins or triplets
Toddler behaviour
Child development and behaviour
Mental health wellbeing.
What/when you should not refer to us
We are not a crisis service or an inpatient psychiatric parent infant unit. Clients may wait one-three months from the day we receive the referral until participating in the program.
For the wellbeing of other participants, all families must be healthy when they attend our programs.
Residential Stay programs
6 Mont Albert Road, Canterbury, VIC
Canterbury Victoria 3126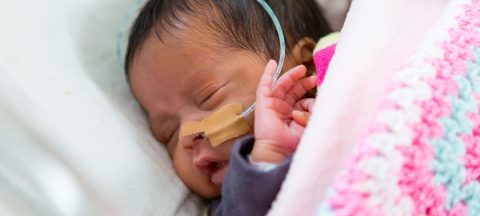 Donate to the Mercy Health Foundation
The Mercy Health Foundation supports programs to improve the health and wellbeing of those in need. Your donation makes a difference in hospitals, nurseries, aged care homes, and the general community.
Donate to the Mercy Health Foundation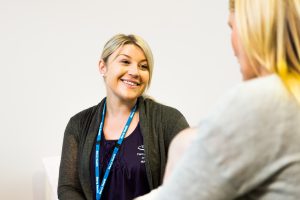 Providing feedback
We value feedback from the people we care for, including from your families, friends, carers, and our broader community. Find out how to register a concern, complaint or compliment, or make a suggestion for improvement at Mercy Health.
Providing feedback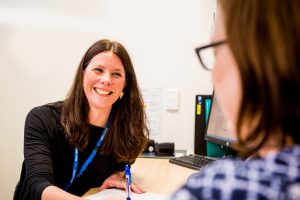 Work for Mercy Health
Midwife and nurse roles are available. Find out about life and work at Mercy Health and apply today!
Work for Mercy Health