Mother Baby Unit
Locations:
The Mother Baby Unit at Werribee Mercy Hospital is a mental health inpatient unit where mothers and babies can be admitted to receive care for mental health conditions from birth up until your baby is one year old.
Mother Baby Unit
Werribee Mercy Hospital
300 Princes Highway
Werribee Victoria 3030
Overview
The Mother Baby Unit is located at Werribee Mercy Hospital in Hoppers Crossing. It provides inpatient care for women and their babies, when inpatient psychiatric treatment is required for a mother in her baby's first year of life.
While you are an inpatient of the Mother Baby Unit, you will be cared for by our staff who are specialised in the treatment of mental health conditions in the postnatal (after birth) period. Your baby will stay with you in your room and, wherever possible, you will be supported in the care of your baby.
Getting here
Find us at:
Werribee Mercy Hospital
300 Princes Highway
Werribee Victoria 3030
Look for the signs on-site.
Please ring the front doorbell.
Your appointment
What to do before an appointment/admission:
you might find it helpful to talk to your partner, a family member or close friend before your appointment, to discuss how you feel and ask them to attend the appointment with you
the hospital is located at 300 Princes Highway, Werribee, and there is parking on site outside the Mother Baby Unit
let us know if you are unable to make your scheduled appointment by phoning: 03 9216 8465
further information about mental health concerns during pregnancy and in the postnatal period can be found on the Perinatal, Anxiety & Depression Australia (PANDA) or BeyondBlue websites
jot down and bring any questions you might want answered to your appointment
bring personal items such as pyjamas, changes of clothes, toiletries and self-care, baby care products, baby clothes, nappies. You can ask our admission staff what else you may want to bring when you are offered an appointment for admission.
What to bring
If you have them, it is helpful if you bring any letters about your past and current mental health care, as well as a list of all your past and current medications.
Also, bring the contact details of your general practitioner and any mental health clinician you are currently receiving care from.
What to expect on the day
Our appointments usually run on time. Upon arrival, you will be shown around our unit and taken into a private interview room to meet our psychiatry registrar and one of our psychiatric nurses. They will spend about an hour with you, taking time to discuss their recommendations as the best ongoing care for you.
More information
Team Composition
Our team consists of a psychiatrist, a psychiatry registrar (doctor training in the specialty of psychiatry), mental health nurses, psychologists and social workers. From time to time, we also have nursing students, medical students, psychology and social work students on placement in the unit.
What questions should you ask
By the end of the first appointment, your clinician will provide you with feedback about what they think would be the most helpful course to take going forward. We aim to work collaboratively with you and discuss all the options available for your ongoing care.
You may want to ask questions including:
What do you think is my diagnosis?
What are the alternatives to your recommendations?
What are the risks of your recommendations?
What are the risks of not following your recommendations and what are alternative treatment options?
Where can I obtain further information?
What other supports are available to me?
Will you let my general practitioner (GP) or current healthcare provider know about our appointment and your recommendations?
Discharge information
When you and your treating clinician make the decision that it is time to be discharged from our service, they will discuss their recommendations for your ongoing care with you. This may include referring you back to the care of your GP or private psychiatrist or to another service if you require ongoing mental health care.
Additional support
Following your admission, we will call and/or write to your GP, current mental health care provider and any other healthcare provider that you nominate as being involved in your care. Following discussion with you, we will arrange referral to support agencies relevant to your care, either within the hospital (for example, our social work department) or outside the hospital.
Who to call if you have concerns afterwards
You can call your GP or your nearest Area Mental Health Service. We will ensure you have the phone numbers you need prior to discharge.
For Werribee Mercy Mental Health triage:
Phone: 1300 657 259
Our ward phone number is: 03 9216 8465.
For health professionals
This is an inpatient unit for women who require inpatient treatment for a mental health disorder and their babies (up to when their infant is one year old).
How to prepare the patient
Discuss with your patient what your concerns are for their mental health and why you recommend a referral.
Ensure that your patient is consenting to a referral and call the Werribee Mercy Mental Health triage number: 1300 657 259
Phone our service if the referral is of high priority. This enables us to prioritise your patient's initial appointment or assist you with access to appropriate services in the meantime.
Let your patient know about this webpage so that they can prepare for the appointment themselves.
Provide your patient with details of how to access urgent mental health care if their circumstances change and they are unable to wait for their appointment.
What/when you should refer to us
Women living within the catchment area of this service can be referred if they require inpatient assessment and treatment of a mental health disorder in the first year of their baby's life.
View information on catchment areas.
What/when you should not refer to us
While we admit mothers and babies, this is not a parenting centre that assists with infant issues such as sleep/feeding.
Early parenting concerns may be addressed by contacting:
Tweddle Child and Family Health Service
[IS THERE A FAX NUMBER FOR THIS SERVICE]
More information
Resources for you
See on outpatient pages
Mother Baby Unit
Werribee Mercy Hospital
300 Princes Highway
Werribee Victoria 3030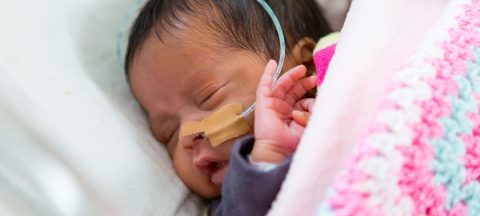 Donate to the Mercy Health Foundation
The Mercy Health Foundation supports programs to improve the health and wellbeing of those in need. Your donation makes a difference in hospitals, nurseries, aged care homes, and the general community.
Donate to the Mercy Health Foundation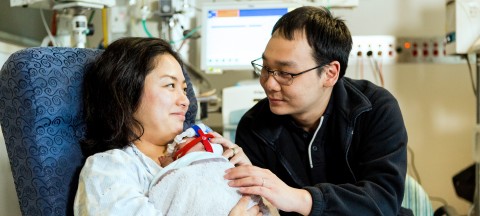 Translating and interpreting services
Learn how to contact our services through a telephone interpreter if you have difficulty communicating in English.
Translating and interpreting services