The Mother Baby Unit is located at Werribee Mercy Hospital. We provide inpatient care for women and their babies, when a mother needs inpatient psychiatric treatment during her baby's first year of life.
While you are an inpatient, you will be cared for by our staff who are specialised in the treatment of mental health conditions in the postnatal (after birth) period. Your baby will stay with you in your room and we will support you to care for your baby, where possible.
Catchments supported at this location
Mother Baby Unit
Mother Baby Unit
300 Princes Highway
Werribee Victoria 3030
Clinics and services
We offer clinics and services across Victoria and southern New South Wales. Our services are available to all public and privately insured patients.
Getting here
Mother Baby Unit
Mother Baby Unit
300 Princes Highway
Werribee Victoria 3030
The closest car park is the multi-level P5 car park.
To park here enter off the Princes Highway – it is the next entrance after the Emergency Department entrance.
Please do not park in the Emergency Department parking bays.
Follow signs for Maternity Services. There is a building before you get to the Maternity Services with a sign that says 'Mother Baby Unit'.
Please ring the front doorbell.
Parking availability
Visitor parking is available at the Werribee Mercy Hospital site. The closest carpark is the multi-level P5.
Parking costs are available on the main hospital information page.
You can pay at the ticket machine located at the multi-level car park (P5) or at the boom gate using your credit card (payWave). You will have 30 minutes to exit the car park once payment has been made.
Public transport
The hospital is located opposite the Hoppers Crossing Railway Station on the Werribee line. It takes 5-10 minutes to walk from the railway station to the hospital main entrance.
Taxis
If you require a taxi please ask our staff to call you a taxi to pick you up from the Outpatient Clinics building.
If you are using a taxi app, they will most likely to go to the main building reception which is accessed via the main hospital entrance on Hoppers Lane.
Visitor information
On site shops and cafes
Werribee Mercy Hospital has one café located in the main corridor.
Opening hours for the main building are:
7am–8pm, Monday–Friday
8am–8pm, Weekends (please note, hot food is not available on weekends).
Contacts
In case of emergency, call 000
Emergency contacts
Contacts at this hospital
Other emergency contacts
Other places to get help
Mother Baby Unit
Mother Baby Unit
300 Princes Highway
Werribee Victoria 3030
Last reviewed October 7, 2019.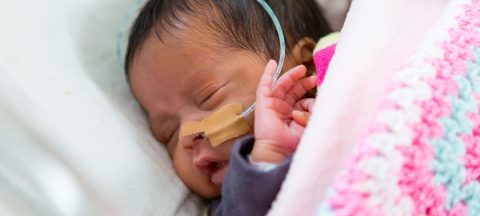 Donate to the Mercy Health Foundation
The Mercy Health Foundation supports programs to improve the health and wellbeing of those in need. Your donation makes a difference in hospitals, nurseries, aged care homes, and the general community.
Donate to the Mercy Health Foundation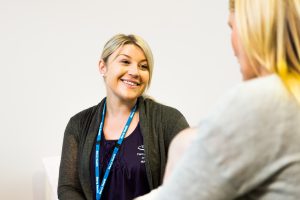 Providing feedback
We value feedback from the people we care for, including from your families, friends, carers, and our broader community. Find out how to register a concern, complaint or compliment, or make a suggestion for improvement at Mercy Health.
Providing feedback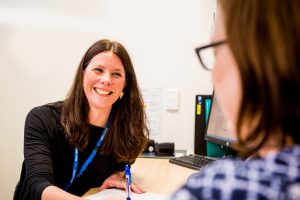 Work for Mercy Health
Midwife and nurse roles are available. Find out about life and work at Mercy Health and apply today!
Work for Mercy Health