Mother Baby Outpatient Services
Locations:
At Mercy Mental Health's Wyndham Clinic, we support women who are pregnant and suffering from a mental health disorder.
Mother Baby Outpatient Services
Wyndham Clinic
117-129 Warringa Crescent
Hoppers Crossing Victoria 3029
Overview
This is a specialist outpatient service for women who are thinking about becoming pregnant, are pregnant or who have a baby under 12 months and are suffering from a mental health disorder. We work closely with you and your referrer by providing recommendations for ongoing treatment or management to meet your mental health needs and those of your growing family.
Getting here
Find us at:
Wyndham Clinic
117-129 Warringa Crescent
Hoppers Crossing Victoria 3029
Your appointment
What to do before
Prior to your appointment, you might find it helpful to:
talk to someone you trust about how you feel and ask them to attend the appointment with you
read more about mental health concerns during pregnancy and in the postnatal period on the PANDA website or beyondblue website
write down any questions you might want answered at your appointment.
Please let us know if you are unable to make your scheduled appointment by phoning 03 8734 1550.
What to bring
If you have already given birth, your child is most welcome to attend your appointment.
If you have them, please also bring:
any letters you have about your past and current mental health care
a list of all your past and current medications
the contact details of your general practitioner or any mental health clinician from whom you are currently receiving care.
What to expect on the day
The waiting area at Wyndham Clinic is shared by all patients and may be busy. Please let our administration receptionist know if you are experiencing difficulties in the waiting area environment and we will do our best to respond to your needs. There are reception staff who you can talk with for any immediate needs.
Appointments usually run close to time, although from time-to-time your treating clinician may be called to an emergency and hence be late.
At your first appointment:
you will have an hour allocated.
one of our clinicians will meet with you and assess your mental health needs. Whenever possible, the clinician who sees you for your appointment will continue seeing you for any subsequent appointments.
we will discuss with you recommendations for ongoing care, including any investigations that are recommended and any referrals to other specialists or support services.
Follow-up appointments run for 30 minutes.
More information
Team Composition
During your experience, you may be supported by:
a perinatal psychiatrist
a psychiatry registrar (doctors studying to specialise in psychiatry)
mental health nurses
medical or nursing students
visiting specialists from overseas.
What questions should you ask
By the end of the first appointment, your clinician will provide you with some feedback about what they think would be the most helpful course to take. We aim to work collaboratively with you and discuss all the options available for your ongoing care.
You may want to ask questions such as:
What is my diagnosis?
What are the alternatives to your recommendations?
What are the risks of your recommendations?
What are the risks of not following your recommendations?
Where can I obtain further information?
What additional supports are available to me?
Will you let my GP or current healthcare provider know about our appointment and your recommendations?
Discharge information
When you and your treating clinician make the decision that it is time to be discharged from our service, they will discuss with you their recommendations for your ongoing care.
This may include referring you back to the care of:
your general practitioner
a private psychiatrist
another service if you require ongoing mental health care.
Additional support
Following your appointment, we will call or write to your general practitioner, current mental health care provider and any other health care provide that you nominate as being involved in your care. Following discussion with you, we will facilitate referral to support agencies relevant to your care either within the hospital (for example our social work department) or external to the hospital.
Opportunities to be involved in research
Please ask your treating clinician about current opportunities for research.
Who to call if you have concerns afterwards
For support after your appointment, you can:
contact your general practitioner or usual mental health care provider
leave a message for the Mother Baby Unit outpatient clinicians on 03 8734 1550
discuss concerns with your Maternal and Child Health Nurse (if you have one)
for urgent matters call our psychiatric triage clinicians on 1300 657 259, 24-hours a day, seven days a week.
For health professionals
At Mercy Mental Health's Wyndham Clinic, we provide secondary consultation for clients experiencing a psychiatric or psychological illness to support them and their referrer to manage these complex needs.
This includes:
planning for mental health needs before conception and birth
perinatal psychiatric assessment (including medication review)
postpartum assessment of the relationship between a mother and her infant
recommendations to the general practitioner via a report or letter following assessment.
Procedural information
Referrals to this service are made through the central triage number: 1300 657 259.
How to prepare the patient
To prepare your patient, please:
discuss your concerns for their mental health and why you recommend a referral
ensure your patient consents to a referral
direct your patient to this webpage so they can prepare for their appointment
provide your patient with details of how to access urgent mental health care if their circumstances change.
More information
Resources for you
The Marcé Society is an international organisation devoted to the ongoing understanding of perinatal mental health disorders. The Australian branch can be found at www.marcesociety.com.au
Mother Baby Outpatient Services
Wyndham Clinic
117-129 Warringa Crescent
Hoppers Crossing Victoria 3029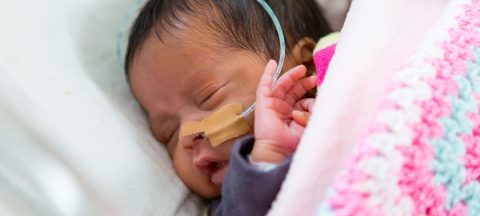 Donate to the Mercy Health Foundation
The Mercy Health Foundation supports programs to improve the health and wellbeing of those in need. Your donation makes a difference in hospitals, nurseries, aged care homes, and the general community.
Donate to the Mercy Health Foundation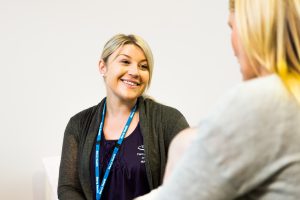 Providing feedback
We value feedback from the people we care for, including from your families, friends, carers, and our broader community. Find out how to register a concern, complaint or compliment, or make a suggestion for improvement at Mercy Health.
Providing feedback