Shared maternity care
Locations:
Shared maternity care is for women with an uncomplicated pregnancy (sometimes referred to as 'normal risk'), who prefer to see their GP for most of their pregnancy care.
Overview
With shared maternity care, your ongoing care is divided between GPs and our outpatient clinic. This type of care is for women with an uncomplicated pregnancy who prefer to see a GP for most of their pregnancy care. Our outpatient clinic doctors will see you for key check-ups.
To participate in shared maternity care, your GP  must be registered with Werribee Mercy Hospital as an accredited antenatal care provider.
Related services
Getting here
Find us at:
Outpatient Clinics building
Werribee Mercy Hospital
300 Princes Highway
Werribee Victoria 3030
Werribee Mercy Hospital
300 Princes Highway
Werribee Victoria 3030
Location details
Outpatient Clinics. This is a standalone building.
How can people get access?
You can park in car park 1 (P1) or car park 5 (P5). You will need to enter the hospital grounds via Hoppers Lane.P1 is located at the front of the hospital. If you park here, walk to main reception and follow thesigns to Outpatient Clinics. Walk past pathology and outside to a footpath where youcan follow the yellow line. This is approximately a five-minute walk.P5 is located behind the Outpatient Clinics building. Turn left after paying the carpark attendant ($5 daily fee) and follow the road around to the back of the hospital until you reach P5. Follow the signs along the footpath to Public Outpatient Clinics. This is approximately a three to five-minute walk.
Opening hours
Monday to Friday 9am-5pm
Your appointment
What to do before
Before your appointment, it is important that you review information on the different pregnancy models of care we offer.
What to bring
Please bring:
your appointment letter
your Medicare card (or your passport and private healthcare fund if you do not have a Medicare card)
any pathology or ultrasound results. (If you don't have a copy of these, please bring contact details for where the test was completed so we can get a copy of the result.)
What to expect on the day
Your first visit may take up to two hours. Please allow about one hour for regular visits.
When you arrive, you will need to confirm your details with the reception staff. You will then see a midwife and an obstetrician if required.
More information
Team Composition
Throughout your experience, you may be supported by:
GPs
Werribee Mercy Hospital obstetricians and midwives.
Opportunities to be involved in research
We regularly participate in research projects. You can find more information about these projects in our waiting rooms, including how they can benefit other babies, mothers and families. Your midwife may also talk to you about participating in any projects.
For health professionals
Shared maternity care with an accredited GPs is for normal risk (uncomplicated) pregnancies. Some key reviews are conducted at our outpatient clinic.
Procedural information
Please provide the following information:
a full referral, including the chosen model of care
any relevant pregnancy and related medical information
any tests, scans, results or patient information
social supports and any external agencies involved in your patient's care.
How to prepare the patient
Please prepare your patient by:
explaining alternative models of maternity care which may be suitable
encouraging your patient to ask any questions she may have
suggesting she book into a childbirth and parent education class if she is a first-time mother.
What/when you should refer to us
Refer your patient if her pregnancy is low risk and she wants to be cared for in a shared care model.
What/when you should not refer to us
Women with high-risk or very high-risk pregnancies, or if your patient requires tertiary care.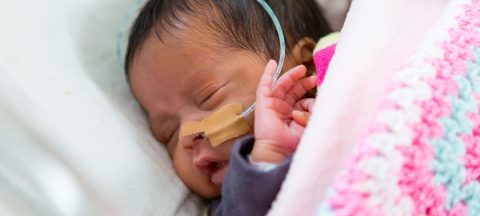 Donate to the Mercy Health Foundation
The Mercy Health Foundation supports programs to improve the health and wellbeing of those in need. Your donation makes a difference in hospitals, nurseries, aged care homes, and the general community.
Donate to the Mercy Health Foundation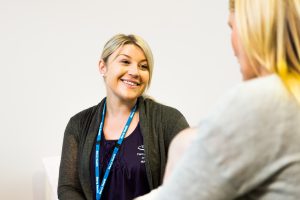 Providing feedback
We value feedback from the people we care for, including from your families, friends, carers, and our broader community. Find out how to register a concern, complaint or compliment, or make a suggestion for improvement at Mercy Health.
Providing feedback