Mercy Palliative Care
Locations:
Mercy Palliative Care provides in-home support and help with all aspects of care relating to a patient in the advanced stages of their disease.
This care includes management of pain and other distressing symptoms, coordination of services for people requiring physical care, as well as help and support with psychosocial, spiritual needs.
Mercy Palliative Care
Mercy Palliative Care Sunshine
3 Devonshire Road
Sunshine Victoria 3020
Overview
Mercy Palliative Care is a 24-hour service providing support to people of any age in the advanced stage of their disease. This may include illnesses such as cancer, motor neurone disease and end-stage kidney or lung disease. Palliative care seeks to improve quality of life. At Mercy Palliative Care we offer:
pain management
management of other symptoms associated with your illness
psychosocial support such as counselling and social work
practical support such as occupational therapy, physiotherapy, trained volunteers and equipment
spiritual support through pastoral care
bereavement support for people who experience loss.
Mercy Palliative Care provides education and support to health professionals working in aged care upon request.
There is also a palliative care study day held at Werribee Mercy Hospital.
Getting here
Find us at:
On-site signage and indicators
Look for the A blue and white sign displaying the Mercy Health logo is located on the front of the building. signs on-site.
How can people get access?
Entrance is through doors on the ground floor.
There is an intercom located under a red sign to the right of the entrance. Press the button and a member of the team will open the doors.
Opening hours
Office hours are Monday–Friday, 9am–5pm.
However, Mercy Palliative Care is a seven-day-a-week, 24-hour service for our palliative care patients who are given this telephone number on admission: 1300 369 019.
Your appointment
What to do before
After we receive your referral, our intake nurse will contact you to arrange a home visit. During this call, you will be given our 24-hour number (1300 369 019) and asked questions relating to:
your condition
symptoms you may be experiencing
where you live or would like to receive care.
On the day of your admission, a nurse will contact you to confirm a time for the visit. This visit may take between one to one-and-a-half hours to assess your condition, discuss any care needs, ask any questions and complete paperwork. You will be provided with our 24-hour number and asked to sign a consent form, agreeing to care provision.
A Mercy Palliative Care hard copy medical file will be left in the home. Please note this will need to be returned when you, or your loved, one no longer requires our ongoing care.
What to bring
Nursing home visits are generally scheduled according to symptoms you may be experiencing.
If you are well, you may not require visits and the nurse will phone you on a regular basis to continue to assess your ongoing needs.
As your condition advances or you begin to experience symptoms, your visit schedule will be increased according to your needs.
You will be given a 24-hour phone number allowing contact with a nurse to discuss any concerns or new symptoms you experience, any time of the day or night. The nurse on call will arrange a visit as necessary if you require care.
If you are experiencing symptoms such as pain, nausea, breathlessness or constipation, our visits will be more frequent until the symptoms are managed.
It is helpful if you have your current medications available each time the nurse visits.
What to expect on the day
On the day a visit is scheduled, you will receive a call to arrange a time—it is usually indicated if this will be before or after lunch. Alternatively, you may be given a time range—for example 'between 1-2pm'.
It is difficult to give exact times as nurses can sometimes be held up with a previous patient.
Visits may take up to one hour.
More information
Team Composition
The team at Mercy Palliative Care is a variety of health professionals that can assist in the management of your illness. These include:
specialist palliative care doctors
nurses
counsellors
social workers
physiotherapists/occupational therapists
pastoral carers
trained volunteers
bereavement counsellors.
What questions should you ask
At each visit, the nurse will complete an assessment, asking questions about symptoms such as:
pain
appetite and nausea
bowels
breathlessness
fatigue.
At each visit, the nurse will request your Mercy Palliative Care medical file and may also ask to review your current medications.
Discharge information
For some patients, your condition may become stable and you may no longer require palliative care. If this is the case, you may be discharged into the care of your GP or other community services.
Should you require assistance from Mercy Palliative Care in the future, you may organise a visit to reassess your condition/needs by calling 1300 369 019 during office hours (7.30am–5pm).
Opportunities to be involved in research
Mercy Palliative Care collaborates with leading teaching institutions to participate in appropriate palliative care research.
Who to call if you have concerns afterwards
Mercy Palliative Care is a 24-hour service. You have access to a nurse for advice 24 hours a day by calling 1300 369 019. The nurse on call can arrange a visit as necessary if you require care. Patient visits are prioritised according to urgency and need.
For health professionals
Please use the Mercy Palliative Care referral form when referring to inpatient or community palliative care.
Mercy Palliative Care is a 24-hour community-based service providing support and assistance to patients diagnosed with advanced life-limiting illnesses including metastatic cancer, end-stage organ failure and advanced degenerative neurological conditions.
Mercy Palliative Care also provides support for families and caregivers, especially when carer burden or distress is high, or there are complex psychosocial needs.
How to prepare the patient
It is important that the patient and their carers are aware of the referral being placed to Mercy Palliative Care.
It can also be useful to explain that palliative care provides holistic support to patients and their carers by treating symptoms that may be physical, psychosocial, financial, emotional and/or spiritual.
It may also be helpful to explain that palliative care is care that helps people live their life as fully and as comfortably as possible when they have advanced disease that cannot be cured.
What/when you should refer to us
Mercy Palliative Care provides:
clinical symptom assessment/management
psychological and spiritual support
bereavement support.
Palliative care is patient and family centred care provided for a patient with an active, progressive, advanced disease, who has little or no prospect of cure or who is nearing end of life, and for whom the primary treatment goal is to optimise the quality of life (PCA 2018).
Palliative care services can be provided in the home, residential aged care, inpatient palliative care unit and the outpatients clinic both based at Werribee Mercy Hospital.
Admission criteria includes:
The patient has a progressive life limiting illness for which the primary goal is maximising quality of life and comfort.
The patient must be residing in the listed local government areas:

Melbourne
Moonee Valley
Maribyrnong
Brimbank
Hobsons Bay
Melton
Wyndham
State government jurisdictions on apply to community palliative care not inpatient services at Werribee Mercy Hospital.
Patient and/or carer has consented to a referral, understands the patient's diagnosis and prognosis, and understands the need for palliative care.
Referrals are made in collaboration with the primary health professional.
Mercy Palliative Care understands that at times it is unclear if the patient requires palliative care input, especially when the life-limiting illness is not cancer related.
The SPICT tool can be a useful guide to identify patients at risk of deteriorating and dying. If further clarification is needed please call to discuss the referrals with our palliative care intake nurse
Mercy Palliative Care Services
.
More information
Resources for you
The following web address links may be useful for health professionals.
https://www.decisionassist.org.au — Decision Assist is a national program providing education, resources and advisory services to support aged care staff and general practitioners in palliative care and advance care planning.
http://palliativecare.org.au — This resource from Palliative Care Australia provides further information about palliative care and advance care planning for patients, carers and health professionals.
http://www.pallcarevic.asn.au/ — Palliative Care Victoria provides further information about palliative care in the state of Victoria, including how to locate the appropriate palliative care service.
http://www.cancervic.org.au/ — Cancer Council Victoria offers resources, support, education and training for health professionals. It also offers information and support for patients and their carers.
https://www.caresearch.com.au/Caresearch/Default.aspx — CareSearch provides resources for palliative care patients, their carers and families, and education and training for health professionals.
Mercy Palliative Care
3 Devonshire Road
Sunshine Victoria 3020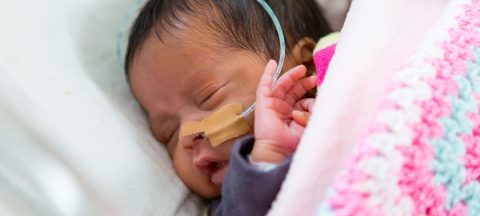 Donate to the Mercy Health Foundation
The Mercy Health Foundation supports programs to improve the health and wellbeing of those in need. Your donation makes a difference in hospitals, nurseries, aged care homes, and the general community.
Donate to the Mercy Health Foundation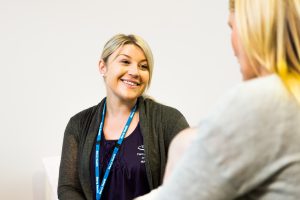 Providing feedback
We value feedback from the people we care for, including from your families, friends, carers, and our broader community. Find out how to register a concern, complaint or compliment, or make a suggestion for improvement at Mercy Health.
Providing feedback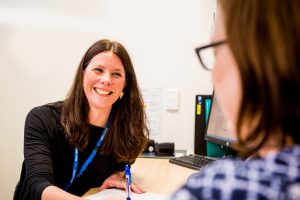 Work for Mercy Health
Midwife and nurse roles are available. Find out about life and work at Mercy Health and apply today!
Work for Mercy Health