Mercy Grief Services
Locations:
Mercy Grief Services (MGS) is a specialist bereavement counselling service responding to individuals and families in western metropolitan Melbourne who are experiencing complicated grief issues following the death of a significant person.
Mercy Grief Services
Mercy Palliative Care Sunshine
3 Devonshire Road
Sunshine Victoria 3020
Overview
The program offers professional counselling for anyone experiencing bereavement following the death of a child, sibling, parent, grandparent, relative, friend, work colleague or significant other.
Bereavement counselling and support services through Mercy Palliative Care
Getting here
Find us at:
Location details
Grey building, ground floor
On-site signage and indicators
Look for the Grey building marked Mercy Palliative Care signs on-site.
How can people get access?
There is a buzzer at the front of the building to access voicecom, request entry from reception staff.
Opening hours
Monday–Friday, 8.30am–5pm
Your appointment
What to do before
Call service and request to be put through to the intake worker at Mercy Grief Services. This worker will collect your information and details to arrange an appointment.
What to expect on the day
The initial appointment may go for an hour and a half. Follow-up, regular counselling appointments are usually around one hour.
More information
Team Composition
Throughout your experience you may be supported by:
a coordinator
a counsellor.
What questions should you ask
At the initial appointment, we provide a brief outline of this service and the support it offers. This first appointment also focuses on hearing your story and the issues you are experiencing, including why you have decided to seek bereavement counselling support.
Counselling is generally face-to-face. On occasions, some people may arrange an over-the-phone counselling session.
Discharge information
You will enter a friendly and compassionate atmosphere, in which you are invited to talk about issues and challenges you are dealing with around your bereavement.
Additional support
As well as face-to-face counselling there may be an opportunity to attend an eight-week structured support group. There is also a Christmas memorial service you can access while participating in this service.
Opportunities to be involved in research
We regularly participate in research projects. You can find more information on these projects and how they can potentially benefit other people working through grief, by talking to your coordinator or counsellor. Your participation in research is completely optional.
Who to call if you have concerns afterwards
We encourage you to call this service again if you require further support to help manage ongoing grief.
For health professionals
Mercy Grief Services aims to build on its relationships with other services providing welfare support to people in the western region. Our services resource and work closely with generic and specialist services when they are responding to the needs of their clients around issues of bereavement and loss. This is done through:
providing information and referral options
secondary consultation
occasional workshops/education sessions.
Procedural information
There is no need for a written or formal referral, however, if you feel feel a client is suitable for our service, you can discuss this with us. Where possible, we prefer the person seeking counselling to make direct contact with us if they wish to be engaged in our service.
What/when you should refer to us
If you are working with, or are aware of an individual who is experiencing difficulties coping with and managing their grief following a bereavement, a verbal referral may be accepted.
What/when you should not refer to us
Mercy Grief Services is focused on grief and loss as a result of a bereavement. It does not provide more generalised grief and loss counselling for individuals, e.g. after job loss, separation, or onset of an illness
More information
Mercy Grief Services
3 Devonshire Road
Sunshine Victoria 3020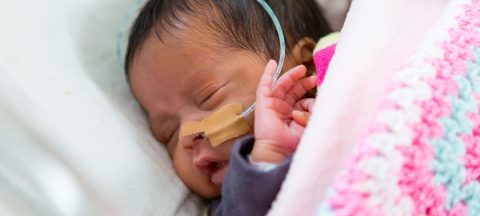 Donate to the Mercy Health Foundation
The Mercy Health Foundation supports programs to improve the health and wellbeing of those in need. Your donation makes a difference in hospitals, nurseries, aged care homes, and the general community.
Donate to the Mercy Health Foundation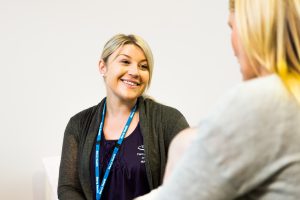 Providing feedback
We value feedback from the people we care for, including from your families, friends, carers, and our broader community. Find out how to register a concern, complaint or compliment, or make a suggestion for improvement at Mercy Health.
Providing feedback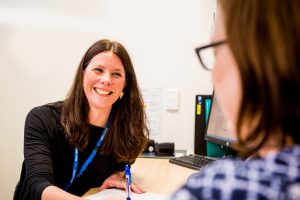 Work for Mercy Health
Midwife and nurse roles are available. Find out about life and work at Mercy Health and apply today!
Work for Mercy Health