Consumer Consultant Program
Locations:
The mental health program employs a person with lived experience of mental illness as a consumer consultant to work with the program and support it to be more responsive to the needs of consumers. The consumer consultant is also available to consumers to provide support and facilitate access.
Overview
Consumer consultants create a bridge between consumers, mental health professionals and management. They encourage feedback from consumers, in order to initiate positive change to services when it is needed.
Getting here
Find us at:
How can people get access?
internal referral only
Opening hours
Monday-Wednesday 9am-3pm
Your appointment
What to do before
The service is only available to clients involved in the service.
More information
Team Composition
Consumer consultant
For health professionals
A consumer consultant is a worker who has lived experience of a mental illness. They provide consultation regarding consumer issues and needs across the Mercy Mental Health Service. Consumer consultants encourage consumer participation and links with consumer organisations. The consumer consultant participates in program leadership, consumer advisory and planning meetings to provide a consumer voice to service operations and planning. The consumer consultant is available to meet with consumers to provide support and to facilitate access.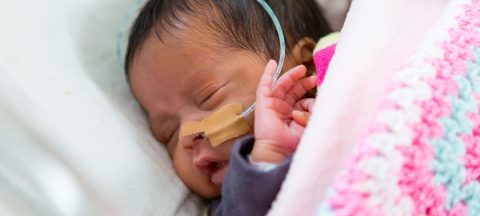 Donate to the Mercy Health Foundation
The Mercy Health Foundation supports programs to improve the health and wellbeing of those in need. Your donation makes a difference in hospitals, nurseries, aged care homes, and the general community.
Donate to the Mercy Health Foundation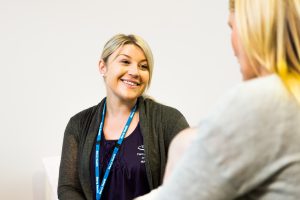 Providing feedback
We value feedback from the people we care for, including from your families, friends, carers, and our broader community. Find out how to register a concern, complaint or compliment, or make a suggestion for improvement at Mercy Health.
Providing feedback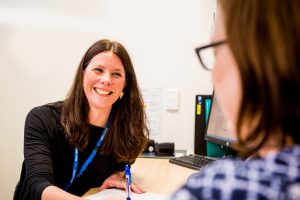 Work for Mercy Health
Midwife and nurse roles are available. Find out about life and work at Mercy Health and apply today!
Work for Mercy Health