Required information
In order for us to be able to accept your patient for review and treatment, referring GP's/Medical Specialists are required to provide the following detail in your referral.
Essential information
Full name
Address
Date of birth
Referring GP details
Preferred language and interpreter requirements
Medicare number
Mobility needs
Clinical information
Presenting problem
Length of time since onset
Associated symptoms
Result of vaginal assessment
Obstetric/gynaecological/surgical history
Additional needs e.g. mobility issues
List of current medications
Any treatments already attempted
Investigations and results
Relevant Results
Most recent pap smear
MSU most recent result (if not done, please inform us)
Additional resources
Referral process
Populate required information on the referral form then print and fax to 03 8458 4205
Step 1
​Essential referral content will be checked. You will be contacted if further information is required.
Acknowledgement of referral receipt will occur
within eight working days.
Step 2
The referral will be triaged by the specialist unit according to clinical urgency.
This determines how long the patient will have to wait for an appointment.
Step 3
Patients with urgent conditions are scheduled to be seen within 30 days.
Patients with routine conditions are given the next available appointment according to clinical need.
Both the referrer and patient are notified.
Please be advised that referrals are triaged and the waiting list for non-urgent patients can be as long as three to nine months. Upon receipt of an accepted referral, the patient will be placed on the waiting list and receive an acknowledgement letter in the mail. The patient will then be contacted for an appointment in due course.
Immediate assessment criteria
The clinical information provided in your referral will determine the triage category. The triage category will affect the timeframe in which the patient is offered an appointment.
Referral priority
Urgent: Within 30 days
Routine: Longer than 30 days depending on clinical need
Additional information
The role of the specialist clinic is to diagnose the condition (or to confirm the diagnosis already made by the GP) and to formulate a treatment plan. This may include allied health input, diagnostic testing, conservative management or surgical intervention. It will also include a plan for any ongoing GP input. It is expected that any patient being referred for symptoms or a diagnosis of a prolapse will have had a vaginal examination completed by the GP at the time of the referral.
Clinics and services
Use these guidelines to refer patients for the following clinics and services: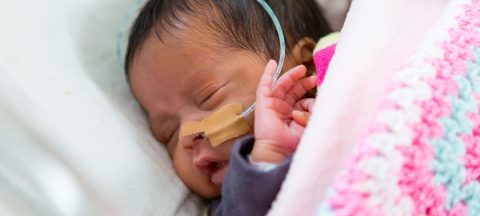 Donate to the Mercy Health Foundation
The Mercy Health Foundation supports programs to improve the health and wellbeing of those in need. Your donation makes a difference in hospitals, nurseries, aged care homes, and the general community.
Donate to the Mercy Health Foundation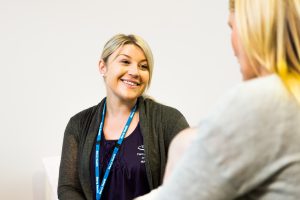 Providing feedback
We value feedback from the people we care for, including from your families, friends, carers, and our broader community. Find out how to register a concern, complaint or compliment, or make a suggestion for improvement at Mercy Health.
Providing feedback