Urodynamics clinic
Locations:
What is urodynamic testing?
This test allows your doctors and nurses to perform a detailed assessment of your bladder and a group of muscles know as your 'pelvic floor'.
What are the benefits of this test?
It shows how well your bladder and pelvic floor are working.
It may help your doctor better diagnose your problem and develop a treatment plan that works for you.
If you are considering surgery, it can help your doctor decide which procedure is best for you.
It may help your doctor or nurse provide advice on how to improve or manage any symptoms you have.
Urodynamics clinic
Mercy Hospital for Women
163 Studley Road
Heidelberg Victoria 3084
Overview
When is urodynamic testing performed?
It can be done to find the cause of:
urinary leakage
urinary frequency or urgency
urinary retention (difficulty emptying your bladder)
other pelvic floor or bladder issues.
This test might also be performed before you have surgery for a prolapse, even if you don't have other symptoms.
What are the risks of this test?
You may feel some discomfort during the test. Most people tolerate the test well.
Urinary tract infection can occur after the test.
A very small amount of bleeding may occur.
We always seek to minimise these risks. You should ask your doctor or nurse how these risks may apply to you.
Getting here
Find us at:
Mercy Hospital for Women
163 Studley Road
Heidelberg Victoria 3084
For more information on getting here, visit Mercy Hospital for Women .
Location details
Mercy Hospital for Women, level 6
How can people get access?
Take the lift or stairs to level 6.
Opening hours
Monday to Friday, 8.30am-5pm
Your appointment
What to do before
Please complete a three-day bladder diary before your appointment. Plan to arrive on time for your allocated appointment.
What to bring
Please complete a three-day bladder diary and bring it with you to your test.
Please arrive for your test with a comfortably full (not bursting) bladder. There may be a short wait after you arrive.
The test takes about 30 minutes. You will see a doctor for a consultation after your test. You can expect to be at the hospital for about one hour.
We will explain the test, answer your questions and seek your verbal permission to perform the test before we begin.
What to expect on the day
You will change into a hospital gown and empty your bladder into a special urodynamic toilet. This is done in a private bathroom.
You will then sit in a special procedure chair. This allows your doctor or nurse to perform the test safely.
Fine tubes (catheters) will be moved in and out of your bladder. A small tube is also inserted into your rectum. These tubes measure your bladder pressures.
Your bladder is filled with some sterile water through one of the tubes. We will perform some more measurements once you tell us your bladder is full.
You will have an ultrasound to look at the movement of your bladder neck.
You will empty your bladder again into the special urodynamic toilet. You may need one last tube inserted into your bladder if you can't empty by yourself.
There are no needles involved in this test.
You will not be sedated. You can be given a local numbing gel into the urethra before the test, if you choose.
All tubes are removed at the end of the test.
More information
Team Composition
Throughout this experience, you will be supported by:
administrative staff
specialist urogynaecology nurses
urogynaecologists
gynaecologists.
What questions should you ask
Why do I need this medicine or operation?
How long will I need to take the medicine?
If I need an operation what will happen afterwards?
Do I need to take time off from work?
Discharge information
You may go home straight after the test.
You may drive a car or return to work as normal straight after the test.
You should drink plenty of fluids for the next two days to prevent an infection.
You may feel some slight discomfort when passing urine, for a few hours after the test.
You can take Ural sachets for the first 24 hours after the test.
You may see some blood in your urine.
Additional support
Seek medical advice if:
you develop a fever or are feeling unwell
you have cloudy or smelly urine
there is a lot of blood in your urine
you cannot pass urine.
Opportunities to be involved in research
Mercy Hospital for Women participates in research and you can choose to be involved. Speak to a clinician to find out more about our research, how it can benefit others and how you might participate.
Who to call if you have concerns afterwards
The Urogynaecology Unit can be contacted during business hours. Call 03 8458 4500.
For health professionals
The Mercy Hospital for Women Urodynamics Clinic only accepts patients referred from the urogynaecology clinic. Urodynamics provides detailed information regarding bladder function. Awake cystoscopy may also be performed if deemed necessary. Patients undergoing urodynamics will be cared for by our highly experienced continence nurses. A urogynaecology doctor will see them afterwards to explain the results and discuss appropriate management.
How to prepare the patient
We provide our patients with detailed information explaining why they need the test, what is involved on the day and who will be looking after them.
What/when you should refer to us
Please follow the urogynaecology referral guidelines.
What/when you should not refer to us
Please follow the urogynaecology referral guidelines.
More information
Urodynamics clinic
163 Studley Road
Heidelberg Victoria 3084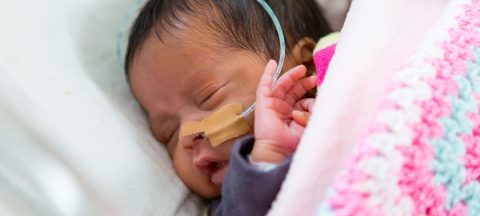 Donate to the Mercy Health Foundation
The Mercy Health Foundation supports programs to improve the health and wellbeing of those in need. Your donation makes a difference in hospitals, nurseries, aged care homes, and the general community.
Donate to the Mercy Health Foundation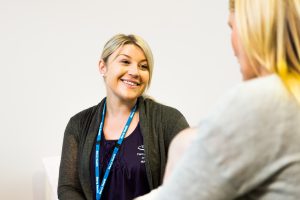 Providing feedback
We value feedback from the people we care for, including from your families, friends, carers, and our broader community. Find out how to register a concern, complaint or compliment, or make a suggestion for improvement at Mercy Health.
Providing feedback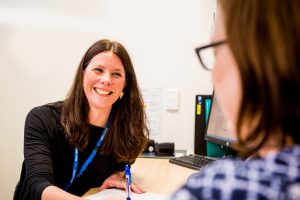 Work for Mercy Health
Midwife and nurse roles are available. Find out about life and work at Mercy Health and apply today!
Work for Mercy Health