Speech pathology
Locations:
Speech pathologists provide specialist assessment and management of babies, children and adults with communication and swallowing problems.
Speech pathology
Werribee Mercy Hospital
300 Princes Highway
Werribee Victoria 3030
Overview
Speech pathologists work within multidisciplinary teams to assist people who have experienced changes in their communication and swallowing. They provide comprehensive assessment, diagnosis and treatment.
Communication problems may include:
slurred speech
voice changes
difficulty understanding speech or speaking
difficulty reading or writing
cognitive changes- orientation, memory, attention, planning and problem solving.
Swallowing problems may include:
choking or coughing when eating and drinking
feeling that food is sticking in your throat or chest
difficulty chewing or swallowing
shortness of breath when eating or drinking.
Patients may be seen from:
adult inpatient wards
through a consultation service to the special care nursery.
Getting here
Find us at:
Werribee Mercy Hospital
300 Princes Highway
Werribee Victoria 3030
For more information on getting here, visit Werribee Mercy Hospital .
Opening hours
Monday-Friday 8am-4.30pm
Your appointment
More information
Team Composition
throughout your experience, you may be supported by:
a speech pathologist
a dietitian
a social worker
a pastoral carer
a physiotherapist
an occupational therapist
nursing staff
medical staff
For health professionals
The Speech Pathology Department at Werribee Mercy Hospital is dedicated to providing a comprehensive, patient-centered and evidence-based service.
A variety of services are provided at the hospital including:
rehabilitation of swallowing disorders
performing videofluoroscopic swallow studies for patients with swallowing disorders
provision of alternative and augmentative communication options for patients with acquired communication disorders
providing therapy programs for geriatric evaluation and management and rehabilitation patients
advice for parents in the special care nursery on feeding.
The Speech Pathology Department provides comprehensive assessment, intervention, strategies and preventative advice within multidisciplinary teams to maximise patient outcomes.
Inpatient clinical services at Werribee Mercy Hospital are in the following areas:
general medical
surgical
mental health
rehabilitation
geriatric evaluation and management
palliative care
emergency department
special care nursery
The department is committed to providing a high quality service through ongoing staff development, appraisal, teaching, clinical research and adherence to evidence-based practice.
Additional contact details
Speech Pathology Department
Werribee Mercy Hospital
300-310 Princes Highway,
Werribee, Victoria, 3030
Tel: +61 3 8754 3688
Fax: +61 3 8754 3064
Speech pathology
300 Princes Highway
Werribee Victoria 3030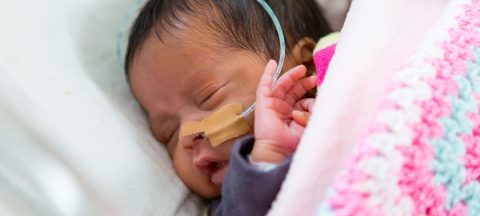 Donate to the Mercy Health Foundation
The Mercy Health Foundation supports programs to improve the health and wellbeing of those in need. Your donation makes a difference in hospitals, nurseries, aged care homes, and the general community.
Donate to the Mercy Health Foundation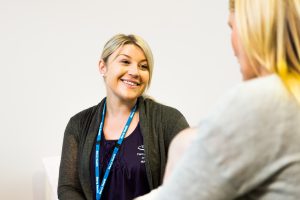 Providing feedback
We value feedback from the people we care for, including from your families, friends, carers, and our broader community. Find out how to register a concern, complaint or compliment, or make a suggestion for improvement at Mercy Health.
Providing feedback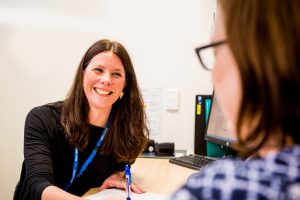 Work for Mercy Health
Midwife and nurse roles are available. Find out about life and work at Mercy Health and apply today!
Work for Mercy Health