Rehabilitation
Locations:
The Rehabilitation Unit provides support if you have had an injury, illness, surgery or medical condition, or if you have a disability and are finding it difficult to engage in everyday activities. We offer therapy to try to improve your function and independence, and aid in your recovery.
Rehabilitation
Werribee Mercy Hospital
300 Princes Highway
Werribee Victoria 3030
Overview
This is a specialised unit aiming to:
increase your independence
reduce long-term healthcare needs
reduce the need for community care once you return home
increase your ability to do things you want to be able to do
work together to set goals with you, your family and carers to improve quality of life
develop therapy plans to aid your recovery and help you return to normal function.
Getting here
Find us at:
Werribee Mercy Hospital
300 Princes Highway
Werribee Victoria 3030
For more information on getting here, visit Werribee Mercy Hospital .
Location details
The Rehabilitation Unit is located in the Catherine McAuley Centre, level 1.
How can people get access?
Enter via the main entrance and take the lift to level 1.
Opening hours
24-hour service
Your appointment
What to do before
What will happen once you are on the ward?
you will be assessed by our team
together, we will work with you and your family or carers to set goals for your stay and ongoing wellbeing
we will develop a plan to help you work towards you goals
we will offer care and assistance to support you in your activities, and help prevent any falls or pressure injuries
During your stay:
we will encourage you to get dressed, sit out of bed and, if able, to do things for yourself
we will assist you to complete therapy and daily activities to work towards your goal(s)
we will regularly discuss your progress towards your goals with you and your family/carers
together we will discuss when you are likely to leave hospital. This may change throughout your stay
we will discuss the supports that you may need when you leave hospital with you and your family or carers, and help arrange these supports
What to bring
3-4 sets of comfortable day clothes e.g. t-shirts, blouses, track pants, nightwear, underwear, socks
suitable footwear: flat lace-up shoes e.g. runners
toiletries: toothbrush, toothpaste, comb/brush, shampoo, soap, shaving equipment, continence aids
glasses, hearing aids, dentures
Medicare and pension card or Department of Veterans' Affairs card (if you have one)
any medications you have been taking or using before hospital
important documents such as powers of attorney, advance care plans
activities you enjoy e.g. books, crosswords, music, knitting
photos or personal touches from home if you wish.
More information
Team Composition
The team involved in your care may include:
consultant geriatrician
medical staff
nurses
occupational therapist
physiotherapist
social worker
speech therapist
dietitian
allied health assistant
pharmacist
interpreter
pastoral carer
diabetes educator
podiatrist
ward clerk
volunteers.
Discharge information
Discharge time to leave the hospital is 10am.
Once you are ready for discharge, the ward will discuss transport home with your family. If you are being discharged to a residential care facility, the ward will arrange ambulance transport for you.
The ward pharmacist will arrange medication for you to take at home or collect from your local pharmacy
A summary of your care will be sent to your local doctor and relevant specialists, to ensure they are aware of what has happened whilst you have been in hospital and any future plans.
Additional support
Services can be arranged to support your recovery. These services could include:
nursing care, including assistance with medication, wound care, diabetes care, or care of a catheter
home care
personal care
shopping assistance
therapy such as physiotherapy or occupational therapy, to continue exercise programs and recovery
transition care program: a time-limited program that offers both bed-based or community-based support for people transitioning from hospital. Assessments for this program are undertaken by our team; we determine specific goals to assist with your recovery. Once you have been assessed, the care coordinator will discuss your care plan with you, or your family or carers. Fees for the service may apply. For more information about the transition care program, please visit: https://www2.health.vic.gov.au/hospitals-and-health-services/patient-care/rehabilitation-complex-care/transition-care-program
Alternatively, phone enquiries about the Transition Care Program can be made on 03 8754 3824
Who to call if you have concerns afterwards
If you have any medical concerns after your discharge from the unit, please consult your GP or call the GEM ward on 03 8754 3033.
For health professionals
The Rehabilitation Unit supports people who have had an injury, illness, surgery or medical condition, or who have a disability and are finding it difficult to engage in everyday activities. We offer therapy to try to improve a person's function and independence, and aid in their recovery.
Procedural information
The aim of rehabilitation is to enable patients to:
increase their independence by working with them, their families and carers to set goals for therapy and their ongoing wellbeing
provide supportive discharge planning in collaboration with the patient and their family or carers.
This is achieved by:
stabilising the person's medical condition
participating in comprehensive medical assessment
developing therapy programs tailored to each person's abilities.
The subacute unit offers:
a team approach to identifying healthcare issues and management
patient-directed goal setting
functional rehabilitation programs tailored to each person's ability
provision of equipment for use while in hospital and resources for equipment required for discharge
referral to medical specialists and other health professionals
medication management
nutrition and dietary services
family and carer meetings
discharge planning through liaison and referral to community support services, including outpatient therapy programs and supporting patients, families and carers with the residential care pathway if required.
How to prepare the patient
We encourage patients in the subacute ward to get up and get dressed, sit out of bed and, if they are able to, do things for themselves each day.
Patients are assessed by therapists who develop individual therapy timetables.
Patients will have ongoing management of their medical needs by the specialised team and referrals to specialised physicians as required. Appropriate diagnostics and treatments will be determined by this team in collaboration with other specialists where appropriate.
What/when you should refer to us
Referrals can be forwarded when the patient is medically stable and they have been assessed by a geriatrician or rehabilitation physician who has recommended rehabilitation.
What/when you should not refer to us
The Werribee Mercy Hospital subacute unit cannot take referrals for patients requiring rehabilitation following:
major trauma
burns
amputation of lower limbs.
The unit is also unable to take a referral if the patient is not medically stable.
Additional contact details
Inpatient Subacute Ward
Werribee Mercy Hospital
Level 1 Catherine McAuley Centre
Werribee Vic 3030
Phone: 03 8754 3033
Fax: 03 8754 3122
Rehabilitation
300 Princes Highway
Werribee Victoria 3030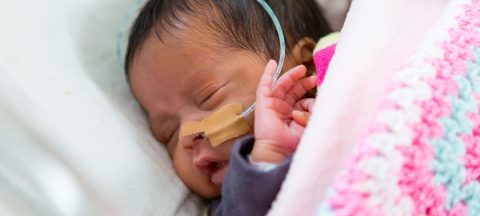 Donate to the Mercy Health Foundation
The Mercy Health Foundation supports programs to improve the health and wellbeing of those in need. Your donation makes a difference in hospitals, nurseries, aged care homes, and the general community.
Donate to the Mercy Health Foundation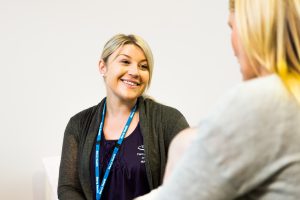 Providing feedback
We value feedback from the people we care for, including from your families, friends, carers, and our broader community. Find out how to register a concern, complaint or compliment, or make a suggestion for improvement at Mercy Health.
Providing feedback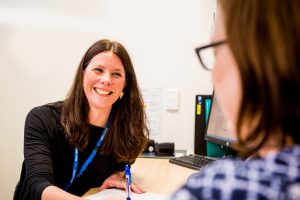 Work for Mercy Health
Midwife and nurse roles are available. Find out about life and work at Mercy Health and apply today!
Work for Mercy Health