Pre-admission Clinic (PAC)
Locations:
The Pre-admission Clinic involves a health assessment before you have surgery.
Overview
The health assessment conducted in this clinic ensures that all patients are well enough to have their surgery at Werribee Mercy Hospital. An anaesthetist and nurse will discuss your operation and general health. If any further tests are needed, they will be arranged during your appointment. Any questions you may have can be answered at this appointment.
Getting here
Find us at:
Werribee Mercy Hospital
300 Princes Highway
Werribee Victoria 3030
For more information on getting here, visit Werribee Mercy Hospital .
On-site signage and indicators
Look for the Outpatient Clinics, Reception 2. Follow the yellow line and look for Reception 2 signs on-site.
Opening hours
The Pre-admission Clinic runs:
once a month on Monday, 1:30–4:30pm
once a month on Wednesday, 1:30–4:30pm
once a month on Friday, 8:30am–12pm
The Pre-admission Clinic for patients attending antenatal clinics runs:
once a month on Wednesday, 1:30–4:30pm
Your appointment
What to do before
Information about your outpatient clinic appointment is included in the Outpatient Clinics building page along with details on how to find us.
What to bring
Please bring with you:
a list of all medications you are currently taking (prescription and over-the-counter)
your appointment letter
your Medicare Card
any concession cards
any X-rays, ultrasounds or other test results.
More information
Team Composition
Throughout your experience in the Pre-admission Clinic, you may be supported by:
an anaesthetist
a nurse
a physiotherapist
occupational health therapist
What questions should you ask
A nurse will discuss your current health, proposed operation and recovery instructions.
An anaesthetist will discuss your current health, the type of anaesthetic you may have during surgery and your recovery.
Who to call if you have concerns afterwards
If you have any further questions, please call the Surgical Access Office: 03 8754 3618.
If you have any further questions regarding your antenatal pre-admission appointment, please call the Outpatient Clinics: 03 8754 6700.
For health professionals
Internal referrals only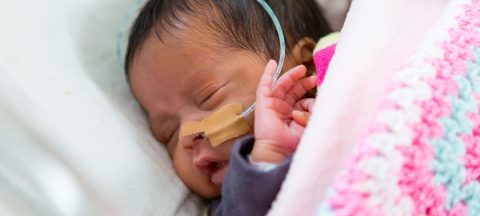 Donate to the Mercy Health Foundation
The Mercy Health Foundation supports programs to improve the health and wellbeing of those in need. Your donation makes a difference in hospitals, nurseries, aged care homes, and the general community.
Donate to the Mercy Health Foundation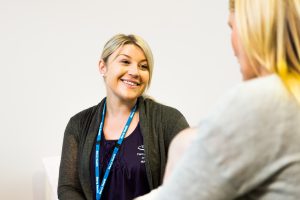 Providing feedback
We value feedback from the people we care for, including from your families, friends, carers, and our broader community. Find out how to register a concern, complaint or compliment, or make a suggestion for improvement at Mercy Health.
Providing feedback