Paediatric respiratory medicine
Locations:
The Paediatric Respiratory Medicine Clinic provides medical support for babies using home oxygen.
Paediatric respiratory medicine
Mercy Hospital for Women
163 Studley Road
Heidelberg Victoria 3084
Overview
Our paediatric respiratory medicine specialist cares for babies who have received care in our neonatal intensive care or special care nurseries, and who require oxygen therapy at home. This involves weaning home oxygen. During the weaning process (which can take a period of weeks to months), a baby's low flow oxygen is gradually turned down, reducing the total time the baby is on oxygen therapy. This is done with the supervision of the Respiratory Medicine Clinic.
Getting here
Find us at:
Mercy Hospital for Women
163 Studley Road
Heidelberg Victoria 3084
For more information on getting here, visit Mercy Hospital for Women .
Location details
Outpatient Department, Level 3
On-site signage and indicators
Look for the Outpatient Department signs on-site.
How can people get access?
Access the Outpatient Department via the main hospital lifts. Get off at Level 3 and exit to the right.
Opening hours
Every second Tuesday Morning, 9am–12pm
Your appointment
What to do before
Please bring your baby's growth record (green book) and any doctors' letters to your appointment.
What to expect on the day
Appointments are 30 minutes long. Please arrive 15 minutes early to register at the reception desk.
More information
Team Composition
Your child will be supported by:
a paediatric respiratory medicine specialist
clinic administrative assistants.
For health professionals
This service accepts internal referrals only for management of neonatal intensive care unit (NICU) graduates with chronic lung disease.
What/when you should not refer to us
This service is unable to accept external referrals.
Paediatric respiratory medicine
163 Studley Road
Heidelberg Victoria 3084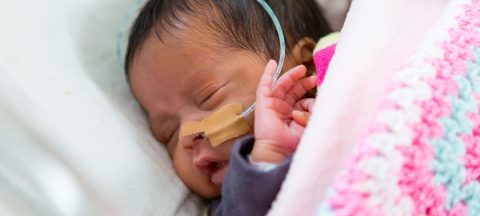 Donate to the Mercy Health Foundation
The Mercy Health Foundation supports programs to improve the health and wellbeing of those in need. Your donation makes a difference in hospitals, nurseries, aged care homes, and the general community.
Donate to the Mercy Health Foundation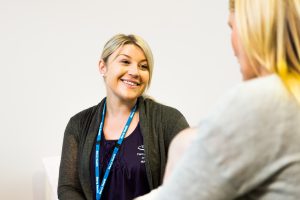 Providing feedback
We value feedback from the people we care for, including from your families, friends, carers, and our broader community. Find out how to register a concern, complaint or compliment, or make a suggestion for improvement at Mercy Health.
Providing feedback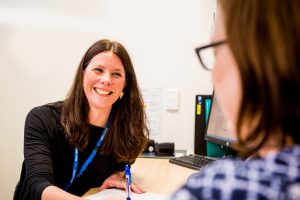 Work for Mercy Health
Midwife and nurse roles are available. Find out about life and work at Mercy Health and apply today!
Work for Mercy Health