Hospital in the Home (HITH)
Locations:
The Hospital in the Home program enables you to receive hospital treatment in the familiar surroundings of your own home, with the support of hospital staff.
Admission to the program is voluntary and the medical and nursing staff must agree that your condition can be safely managed in your home environment.
Hospital in the Home (HITH)
Werribee Mercy Hospital
300 Princes Highway
Werribee Victoria 3030
Overview
The Hospital in the Home program offers an alternative to a hospital admission. It gives you an opportunity to continue your hospital care in the comfort of your own home earlier than would otherwise have been possible. You might be visited at home or in residential care, or you might come to the clinic.
If our staff will be visiting your home, you must provide a safe space for them to work. You must remain contactable by phone while you are in the program.
Participation is voluntary. You will be asked to sign a consent form agreeing to be involved in the program. If you are interested in Hospital in the Home, please speak to your treating doctor or nurse. They will advise if you can be cared for safely in your own home.
We manage a range of conditions, including, but not limited to:
complex wound dressings
medications
anti-coagulant management
urinary tract infections
chronic obstructive pulmonary disease
post operative and surgical care
cellulitis
pneumonia
diabetes management
geriatric evaluation management, including prehabilitation, acute rehabilitation, and early discharge support for laproscopic day surgery procedures
neonatal HITH, which includes feeding support for premature, underweight babies and phototherapy.
Some private health insurers will cover some, or all, of this service.
Getting here
Find us at:
Werribee Mercy Hospital
300 Princes Highway
Werribee Victoria 3030
For more information on getting here, visit Werribee Mercy Hospital .
Location details
Ground floor, opposite cafeteria located in former Day Procedure Unit/ HITH/ pregnancy day stay department.
How can people get access?
From the hospital's main corridor via the reception desk.
Opening hours
Seven days a week, 365 days of the year, 8am-8pm
Your appointment
What to do before
Before you can receive care at home, you must:
talk to your doctor about being transferred into the Hospital in the Home program
sign a consent form agreeing to participate in the Hospital in the Home program
check if your private health insurance will cover Hospital in the Home (if you have private health insurance and you want to use it)
ensure your GP's contact details are correct.
What to bring
Medicare card
List of medicines you are currently taking, including medicines you have bought without a prescription, such as herbal supplements and vitamins
Health care card and/ or concession card (if you have one)
Private health insurance card (if applicable, or you want to use it)
Referral letter from your doctor, if applicable.
What to expect on the day
Our resident doctor will see you on your first admission into the program and will discuss a care plan with you. Allow approximately one hour for the first discussion.
The treating team will discuss the frequency of your home visits or visits to the clinic. These may vary depending on your care needs. The nursing team will advise you of the planned times for home visits. You must be home during these times. Please keep all pets in a separate room or outside during the visit.
The duration of home visits may vary depending on your care needs. We might arrange for telehealth instead, where appropriate. The nursing staff will give you more information.
We will provide all medication and equipment that you need for your HITH stay.
We will give you a handout with 24/7 contact details, in case your health deteriorates or you have concerns. In an emergency, go directly to an Emergency Department or call 000.
More information
Team Composition
Throughout your experience you will be supported by our dedicated nursing staff who will coordinate your care requirements with the following health practitioners:
nurses
neonatal nurses
doctors
dietitians
social workers
physiotherapists
occupational therapists
home phlebotomy services
lactation consultants
pastoral care
diabetes nurse educators
pharmacists
care workers.
Interpreter services are available if required.
What questions should you ask
Please ensure all pets are secured temporarily in a separate room, or outside, during home visits.
Discharge information
Before being transferred to the HITH program, the treating doctors will assess whether you are ready to receive care at home. Once you are cleared for transfer, we will inform you about your ongoing care and follow-up.
For health professionals
The Hospital in the Home program offers an alternative to a hospital admission, providing an opportunity to receive hospital care in the patient's own home, depending on the level of care required. Participation is voluntary and patients are required to sign a consent form agreeing to be involved in the program.
The admitting doctor needs to agree to a patient's admission to the program. The patient's condition must be of a nature that can be easily cared for safely in the community setting.
Procedural information
Patients can be referred to HITH internally, through direct ward transfer.
External referrals can be made through direct transfer. This will enable the patient to bypass the Emergency Department and present to the HITH clinic at Werribee Mercy Hospital. External referrers can contact the HITH team on 0419 389 127 to discuss a referral.
What/when you should refer to us
Mercy Health currently provides HITH services for the following treatments:
Complex wound care (negative pressure wound devices)
Cellulitis treated with intravenous antibiotics
Preoperative/ bridging clexane and re-warfarinasation
Drain tube management
Intravenous antibiotics, including by Baxter infusion
Urinary tract infection management
Chronic obstructive pulmonary disease management
Congestive cardiac failure management including optimisation of medications
Pneumonia requiring active management
Diabetes management, including titration of medication and education
Neonatal HITH for feeding support and phototherapy
What/when you should not refer to us
Simple dressings
Central line management without IV antibiotics
Subcutaneous injections without warfarin management
More information
Resources for you
https://www2.health.vic.gov.au/hospitals-and-health-services/patient-care/acute-care/hospital-in-the-home — Additional information about the Hospital in the Home program.
Contacts
Hospital in the Home (HITH) Nurse Unit Manager
Hospital in the Home (HITH) Nurse Unit Manager
Hospital in the Home (HITH)
300 Princes Highway
Werribee Victoria 3030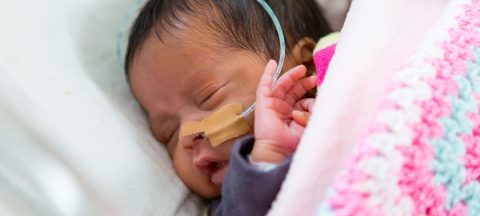 Donate to the Mercy Health Foundation
The Mercy Health Foundation supports programs to improve the health and wellbeing of those in need. Your donation makes a difference in hospitals, nurseries, aged care homes, and the general community.
Donate to the Mercy Health Foundation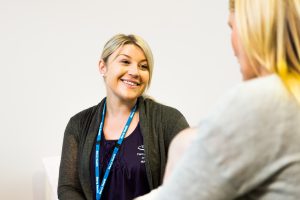 Providing feedback
We value feedback from the people we care for, including from your families, friends, carers, and our broader community. Find out how to register a concern, complaint or compliment, or make a suggestion for improvement at Mercy Health.
Providing feedback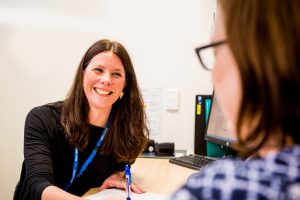 Work for Mercy Health
Midwife and nurse roles are available. Find out about life and work at Mercy Health and apply today!
Work for Mercy Health