Gestational diabetes
Locations:
We provide care for mothers with gestational diabetes, or diabetes first diagnosed during your pregnancy. If you have diabetes diagnosed before your pregnancy, and are looking for further information, please go to the "Type 1 and Type 2 diabetes site"
Gestational diabetes
Mercy Hospital for Women
163 Studley Road
Heidelberg Victoria 3084
Overview
If you have recently been diagnosed with gestational diabetes, you will be contacted by mail to attend a class within two weeks. In the class, you will learn how to best manage your diabetes with diabetes educators and dietitians. If you would like further information before the class, the Diabetes Australia and National Diabetes Services Scheme offer useful information.
Getting here
Find us at:
Mercy Hospital for Women
163 Studley Road
Heidelberg Victoria 3084
For more information on getting here, visit Mercy Hospital for Women .
How can people get access?
To contact the Diabetes educators, please ring 03 8458 4164.
Please leave your name, phone number and hospital number on the answering machine if we are not able to answer your call immediately.
We will try to return your call within 24 hours during the working week. If you have an urgent concern about your diabetes after hours, please ring the Emergency Department at Mercy Hospital for Women on 03 8458 4444
Opening hours
Monday-Friday, 8:30am-3pm
Your appointment
What to do before
You may like to read the dietary guidelines available at Diabetes Australia, and start making healthy changes to your diet, even before your first visit.
What to expect on the day
Your first visit with the diabetes service will take at least two hours.
You will participate in a group session with up to six other women, led by a dietitian and diabetes educator. Your partner or other support person is welcome to attend. You will need to make alternative care arrangements for other children.
We are able to provide one-on-one sessions with an interpreter if you do not speak English.
More information
Team Composition
During your pregnancy with gestational diabetes, you will be supported by a team including:
diabetes educators
dietitians
midwives
endocrinologists
obstetricians as required.
What questions should you ask
You will learn about gestational diabetes, healthy eating and exercise in pregnancy, and how to test your blood sugar level. You will be provided with a glucose meter and some sample testing strips, and shown how to use them.
Opportunities to be involved in research
We participate in research projects and you have opportunities to be involved. You can find more information on these projects in our waiting rooms, and how they can benefit other babies, mothers and families. Your midwife or obstetrician can also talk to you about participating in any research.
For health professionals
Gestational diabetes care including commencement of insulin, provided by diabetes educators, dietitians, midwifery, obstetricians and endocrinologists.
What/when you should refer to us
Please refer any women with gestational diabetes.
GDM is diagnosed if any one or more of the 3 results are elevated after an OGTT
Fasting glucose ≥5.1 mmol/L
1 hour glucose ≥10.0 mmol/L
2 hour glucose ≥8.5mmol/L
What/when you should not refer to us
Women with pre-pregnancy diabetes should be referred to perinatal medicine clinic, both for pre-pregnancy counselling or for antenatal care.
Additional contact details
To contact the diabetes educators, please ring 03 8458 4164.
To contact the obstetric registrar or medical registrar, please ring 03 8458 4444.
More information
Gestational diabetes
163 Studley Road
Heidelberg Victoria 3084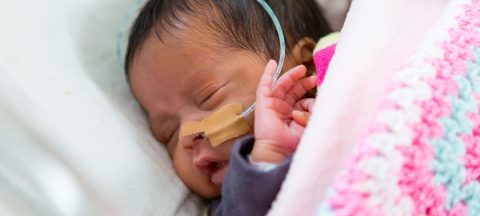 Donate to the Mercy Health Foundation
The Mercy Health Foundation supports programs to improve the health and wellbeing of those in need. Your donation makes a difference in hospitals, nurseries, aged care homes, and the general community.
Donate to the Mercy Health Foundation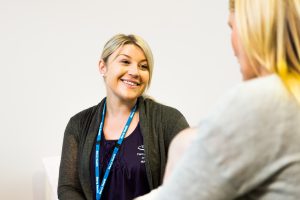 Providing feedback
We value feedback from the people we care for, including from your families, friends, carers, and our broader community. Find out how to register a concern, complaint or compliment, or make a suggestion for improvement at Mercy Health.
Providing feedback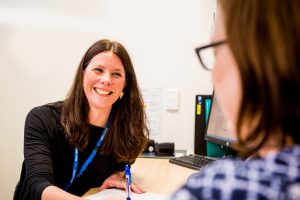 Work for Mercy Health
Midwife and nurse roles are available. Find out about life and work at Mercy Health and apply today!
Work for Mercy Health