Genetics service
Locations:
The Genetics Department sees and supports women who have a family history of a genetic condition, or whose baby may be at risk as a result of family history or a genetic condition.
Genetics service
Mercy Hospital for Women
163 Studley Road
Heidelberg Victoria 3084
Overview
Our genetics clinics operate every weekday.
Referrals are received by the genetic counsellor, who will make contact with you within 24–48 hours to arrange an appointment time for you to visit.
You can be referred to the Genetics Department for the following reasons:
a family history of a genetic or chromosome problem
an abnormality detected on your ultrasound
an increased chance of having a baby with a syndrome based on a screening test
past history.
Getting here
Find us at:
Mercy Hospital for Women
163 Studley Road
Heidelberg Victoria 3084
For more information on getting here, visit Mercy Hospital for Women .
Location details
Perinatal Medicine/Medical Imaging, Genetics Department, Level 3
On-site signage and indicators
Look for the Genetics Department signs on-site.
How can people get access?
From Level 1, take the lifts to Level 3 and turn left in Perinatal Medicine/Medical Imaging
Opening hours
Monday–Friday, 8.30am–4.30pm
Your appointment
What to bring
Please bring:
your Medicare Card
a list of questions you may have
a support person with you.
What to expect on the day
Allow an hour for the appointment.
More information
Team Composition
Throughout your experience, you may be supported by:
administrative staff
genetic counsellor/fetal intake worker
medical geneticist.
What questions should you ask
Questions you may like to ask include:
What are my options?
When do I need to make a decision by?
Is there any other information I should look at?
Discharge information
Information will be discussed with you on the day and an appropriate plan will generally be put in place before you leave the department.
Opportunities to be involved in research
There are opportunities to be involved in research.
Who to call if you have concerns afterwards
If you have any questions or concerns please call the Genetics Department.
For health professionals
In this 'genomic era' of medicine, we have never been at greater risk of losing knowledge in the sea of information. We now have access to unprecedented amounts of information regarding our genetic make- up and that of our offspring.
The Genetics Department comprises a highly skilled team of medical geneticists and genetic counsellors. Their role is to help families through the minefield of genetic screening and diagnostic testing, and to be the first 'port of call' when families are confronted with a diagnosis of a structural or genetic abnormality in their unborn baby.
Procedural information
Please provide:
a written referral outlining the reason for genetic counselling
ultrasound reports
blood results (Hep B, Hep C, HIV, blood group)
screening test results
genetic test results of the proband (if applicable).
How to prepare the patient
Give the patient the Genetic Department contact details and inform them they will receive a call within 24–48 hours.
Phone: 03 8458 4346
What/when you should refer to us
Patients should be referred immediately to this service if they have:
a family history of a genetic condition and are pregnant or planning a pregnancy
an abnormal ultrasound/screening or test result.
Additional contact details
Referral enquiries:
Phone: 03 8458 4346
Fax: 03 8458 4254.
More information
Resources for you
The Victorian Clinical Genetics Services provides comprehensive information about genetic tests and services.
vcgs.org.au
Down Syndrome Victoria provides comprehensive information about Down Syndrome.
www.downsyndromevictoria.org.au
The Royal Children's Hospital website provides comprehensive information about cardiac defects, cleft lip/palate and talipes.
www.rch.org.au
Genetics service
163 Studley Road
Heidelberg Victoria 3084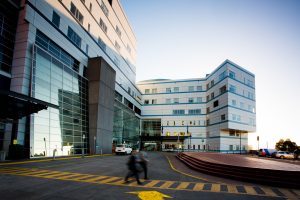 Mercy Hospital for Women
Based in Heidelberg, Victoria, Mercy Hospital for Women is a major public hospital and specialist referral centre with the medical, nursing, midwifery and allied health expertise to provide complex obstetric, neonatal and gynaecological care.
Mercy Hospital for Women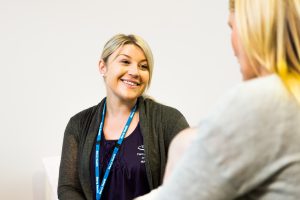 Providing feedback
We value feedback from the people we care for, including from your families, friends, carers, and our broader community. Find out how to register a concern, complaint or compliment, or make a suggestion for improvement at Mercy Health.
Providing feedback