Fetal monitoring
Locations:
The fetal monitoring unit provides screening and assessment for mothers and babies who may have risk factors. We provide blood pressure assessment, fetal heart rate monitoring and some ultrasound/scanning of your baby to check for their wellbeing.
Fetal monitoring
Mercy Hospital for Women
163 Studley Road
Heidelberg Victoria 3084
Overview
The fetal monitoring unit is open from Monday to Friday between 8am and 5pm, and between 8am and 4pm on Saturdays(by appointment only).
Patients attending this service usually have a risk factor because of maternal illnesses such as hypertension and diabetes, or other chronic issues. We also see women who have gone over their due dates, who are concerned about their baby's movements, or if we suspect that your pregnancy is not following the normal course.
If the doctors have decided that we need to keep a closer eye on your pregnancy, then we may see you a few times per week to do a fetal heart rate monitor. This usually takes no longer than an hour and tells us about your baby's movements and activity.
We can also monitor your blood pressure and do scans to see if the placenta is working well and if there is enough amniotic fluid around your baby. Sometimes women come in to the unit for an iron transfusion or fluid intake if the doctor has ordered this.
You will usually get to go home until your next visit. If we discover anything that may be concerning, you will seen by a doctor on the day.
Getting here
Find us at:
Mercy Hospital for Women
163 Studley Road
Heidelberg Victoria 3084
For more information on getting here, visit Mercy Hospital for Women .
Location details
Level 3
On-site signage and indicators
Look for the Fetal Monitoring Unit - Mercy blue and black signs on-site.
Opening hours
Monday–Friday, 8am–5pm
Saturday, 8am–4pm (by appointment only)
Your appointment
What to do before
You can phone on 03 8458 4267 if you have any concerns or you would like to attend the unit. You can attend the unit at the following times:
Monday–Friday, 8am–5pm (you can walk in during these hours, no appointment is necessary)
Saturday, 8am–4pm (by appointment only).
What to bring
Please bring:
your referral form
letter from your doctor
any previous ultrasound reports if available
your Medicare Card.
What to expect on the day
As we provide a walk-in service, we are unable to predict what the waiting time will be. Some days you will be seen immediately and at other times you may need to wait longer. Most patients will be seen within the first 15 minutes after arrival.
The heart rate monitor is dependent on your baby's activity, so it can take between 20 minutes and an hour. Usually, an hour is sufficient for this test.
If your blood pressure is high, you may need to stay for up to 4 hours until your blood results can be reviewed by the doctor. The midwives will keep you informed about your progress during your time with us in the unit.
More information
Team Composition
a clerical staff member
a midwife
a doctor.
Our clerical staff member will great you at the front desk and make sure your referral details are correct.
A midwife will talk to you about the type of monitoring that has been ordered and will start the heart rate monitoring of your baby, or perform your blood pressure checks or scans. Most of the midwives in the unit have extensive experience and education in fetal monitoring and ultrasound assessments. If everything is normal, the midwife will send you home with a follow up plan.
If you need to see a doctor, we will contact your team to come and see you in the unit.
What questions should you ask
Write down any questions you may have and bring them in with you. Our midwives will be very happy to answer any questions or concerns you may have.
Discharge information
You should be given an outpatient appointment or an admission plan before you leave.
Additional support
You can call back in to the unit at any time if you are concerned. We will be happy to assist you.
Opportunities to be involved in research
There is always great research being done at our hospital. Talk to your midwife or doctor to find out more about any current projects, and how they can benefit other babies, mothers and families. Participation is always voluntary so we may approach you during the visit to tell you about any projects. Please feel free to say yes or no to any of the projects.
For health professionals
Our Fetal Monitoring Unit provides a comprehensive 'walk in' service including cardiotocography (CTG) and/or ultrasound assessment.
Procedural information
Referrals are preferred to provide background information on why your patient is attending. However, if your patient has immediate concerns about fetal wellbeing, they are welcome to attend without a referral or appointment.
How to prepare the patient
Ensure your patient is aware to present to hospital if they experience any of the following
vaginal bleeding or abdominal pain
think their waters have broken
are concerned about their baby's movements
feel unwell with a headache or visual disturbance
What/when you should refer to us
For any concerns about fetal (baby) wellbeing.
Additional contact details
Phone: 03 8458 4267
Fetal monitoring
163 Studley Road
Heidelberg Victoria 3084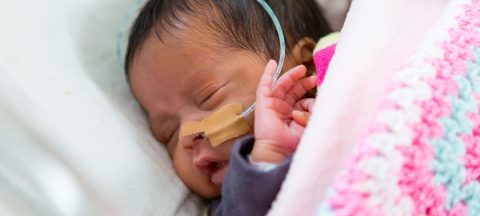 Donate to the Mercy Health Foundation
The Mercy Health Foundation supports programs to improve the health and wellbeing of those in need. Your donation makes a difference in hospitals, nurseries, aged care homes, and the general community.
Donate to the Mercy Health Foundation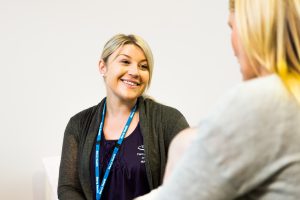 Providing feedback
We value feedback from the people we care for, including from your families, friends, carers, and our broader community. Find out how to register a concern, complaint or compliment, or make a suggestion for improvement at Mercy Health.
Providing feedback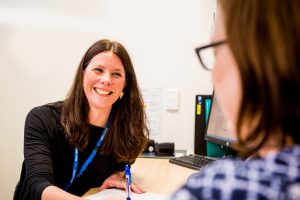 Work for Mercy Health
Midwife and nurse roles are available. Find out about life and work at Mercy Health and apply today!
Work for Mercy Health