Required information
In order for us to be able to accept your patient for review and treatment, referring GP's/Medical Specialists are required to provide the following detail in your referral.
Essential information
full name
address
date of birth
BMI
Indigenous status
referring GP details
health Insurance
preferred language and interpreter requirements
Medicare number
mobility needs.
Clinical information
clinic specialty
reason for referral
duration of symptoms
examination findings
comorbidities
relevant past history
current medications
past surgery.
Investigations and results
CT/medical imaging
MRI
ultrasound
pathology.
Referral process
Please address the referral to the Orthopaedic Clinic and fax to the relevant outpatient department on 03 8754 6710.
Step 1
Essential referral content will be checked. You will be contacted if further information is required.
Acknowledgement of referral receipt will occur within eight working days.
Step 2
The referral will be triaged by the specialist
unit according to clinical urgency.
This determines how long the patient will have to wait for an appointment.
Step 3
Patients with urgent conditions are scheduled to be seen within 30 days.
Patients with routine conditions are given the next available appointment according to
clinical need.
Both the referrer and patient are notified.
Immediate assessment criteria
Immediate assessment or admission criteria (not an exhaustive list)
Step 1: Check criteria for immediate assessment or admission.
Cauda Equina
cervical myelopathy
septic arthritis
bone or joint infection
suspected infection or sudden pain in arthroplasty
suspected NOF (please refer to tertiary hospital).
Step 2: Contact the Emergency Department Admitting Officer (AO) via the switchboard: 03 8754 3000.
Step 3: Follow up your phone call by faxing a referral to the emergency department including all relevant investigations to the number the AO provides.
Reason and Required Investigations (essential with referral)
Shoulder
Rotator Cuff Tendonitis
x-rays (AP and Lateral shoulder).
Pain / Stiffness in shoulder including frozen shoulder
AC Joint problems
Recurrent Shoulder Dislocation
Shoulder Instability
Elbow
Tennis / Golfer's Elbow
consider FBE, ESR & CRP if inflammation suspected
Elbow Painful / Stiffness / Locking
Wrist and Hand
Carpel Tunnel Syndrome
Stenosing Tenosynovitis (trigger finger & De Quervain's)
Basal Thumb Arthritis
Ganglia
Painful / Stiff Wrists
X-rays (AP and lateral wrist)
consider FBE, ESR & CRP if inflammation suspected
Additional information
Exclusion Criteria: Orthapaedic Clinics
The following Orthopedic conditions are not routinely seen at Werribee Mercy Hospital:
patients that are being treated for the same condition at another Victorian Public Hospital
patients with back pain or sciatica, neck pain or Spinal Stenosis
Contacts
In case of emergency, call 000
Outpatient Clinics - Medical/Surgical
Outpatient Clinics - Medical/Surgical
Phone numbers:

Phone number:

03 8754 6710

Website:

Outpatient access

About:

Call this number for:
· Appointment questions
· Referral questions
· You want to speak to a nurse about why you are coming to see the specialist
· You want to change your appointment
· You want to tell us you no longer need your appointment
Clinics and services
Use these guidelines to refer patients for the following clinics and services: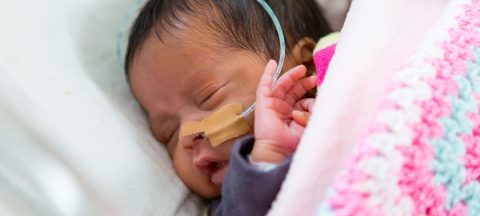 Donate to the Mercy Health Foundation
The Mercy Health Foundation supports programs to improve the health and wellbeing of those in need. Your donation makes a difference in hospitals, nurseries, aged care homes, and the general community.
Donate to the Mercy Health Foundation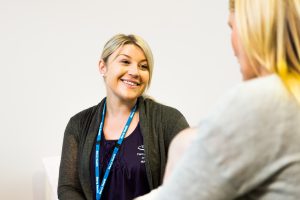 Providing feedback
We value feedback from the people we care for, including from your families, friends, carers, and our broader community. Find out how to register a concern, complaint or compliment, or make a suggestion for improvement at Mercy Health.
Providing feedback